Vic Secret Hops are hops that help crate a clean, pineapple flavor complete with notes of pine and herbs. These powerful hops are used best by dry hopping or whirlpool adding to some of your favorite brews that are both citrusy and fresh.
These hops being incorporated at a late kettle addition will help bring in plenty of early flavors without so much sweetness or fruit. The flavor profile behind these little hops is pineapple, pine, and herbs with ancestry from High Alpha Australian, Wye College.
You will find Vic Secret Hops in IPAs, pale ales, porters, and stouts. If you want to learn more about these brewing hops, just keep reading. In this Vic Secret Hops guide, we have an entire rundown of what makes these hops so unique, including what kind of beers use these hops that you might have tried in the past.
What are Hops?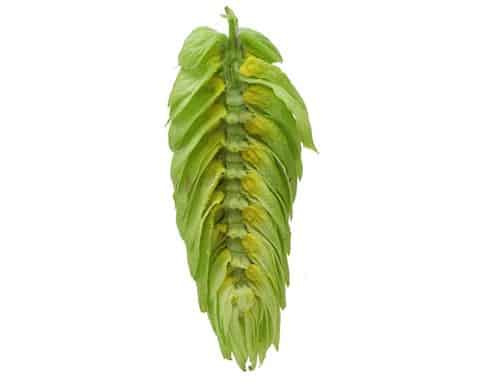 Hops are the flowers or buds of the hop bines (not vines). They are uses as a bittering agent for flavor and are a stabilizing agent in all types of beers. Because they are both bitter and floral, they are added to different types of beers to give the brew a fruity or citrusy aroma and flavor.
Hops also have wonderfully preserving qualities as they contain acids within the natural hop resin and are naturally antimicrobial, so they help keep bacteria at bay during the fermentation process. They help curb bitterness within beer and add a floral, citrusy aroma to it instead.
Where Do You Get Hops?
Hops are grown and harvested across the globe. Some of the top producers of hops include the United States, Germany, China, the Czech Republic, Poland, Slovenia, Australia, New Zealand, the UK/England, Spain, and France.
Each region will provide a different landscape which will add to the overall flavor of each respective hop blend, so you will always experience a different kind of hop depending on where the hops are grown. Hops are shipped across the world to get into breweries from all different regions.
How are Hops Harvested?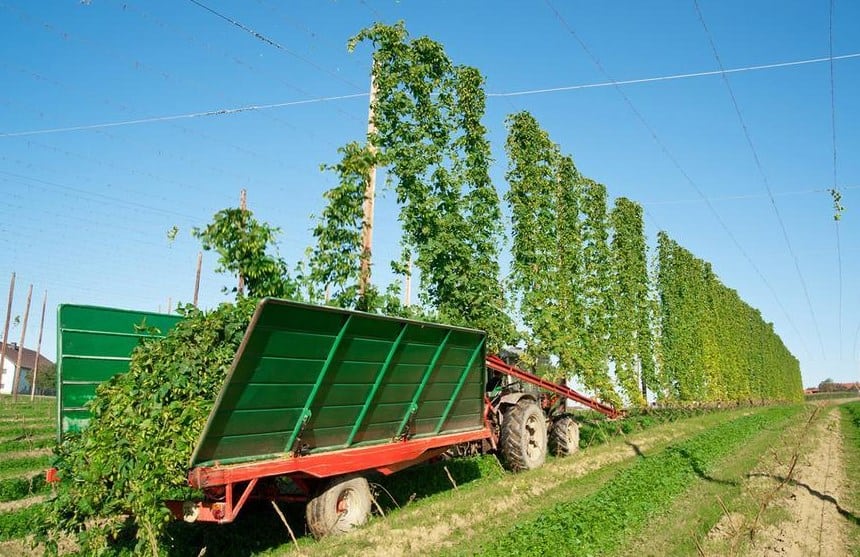 Hops are harvested typically toward the end of the region's hotter months, such as summer. The bines are cut down and separated, then dried out in an oast house to get out all of the moisture content. Hops are splayed out on a top level of the drying house as heaters below slowly begin to dry up most of the moisture within the hops.
Then, hops are compressed into bales, much like hay, by a baler and are prepared to be shipped out in airtight containers to retain their unique flavors. As each hop variation will contain a different level of oils, it is important to package each type of hop specific to their shipping requirements to maintain their flavor profile.
How Do Hops Affect the Smell and Taste of Beer?
The hops in beer are responsible for the bitter, sweet, and fragrant bite of citrus and flowers. They provide a hoppy aroma to the beer which also enhances the flavor and bitterness of the beer itself. Since hops are also a preserving agent, they aid with the overall flavor and freshness of the beer and often help a beer retain its head of foam.
Depending on the type of hops, you can get a fruitier beer, or a bitter beer, with earthy notes of pine, flowers, and citrus. Breweries across the world extract the flavors of hops by adding them to craft beers for the aromas and microbial properties.
What are the Most Popular Types of Hops?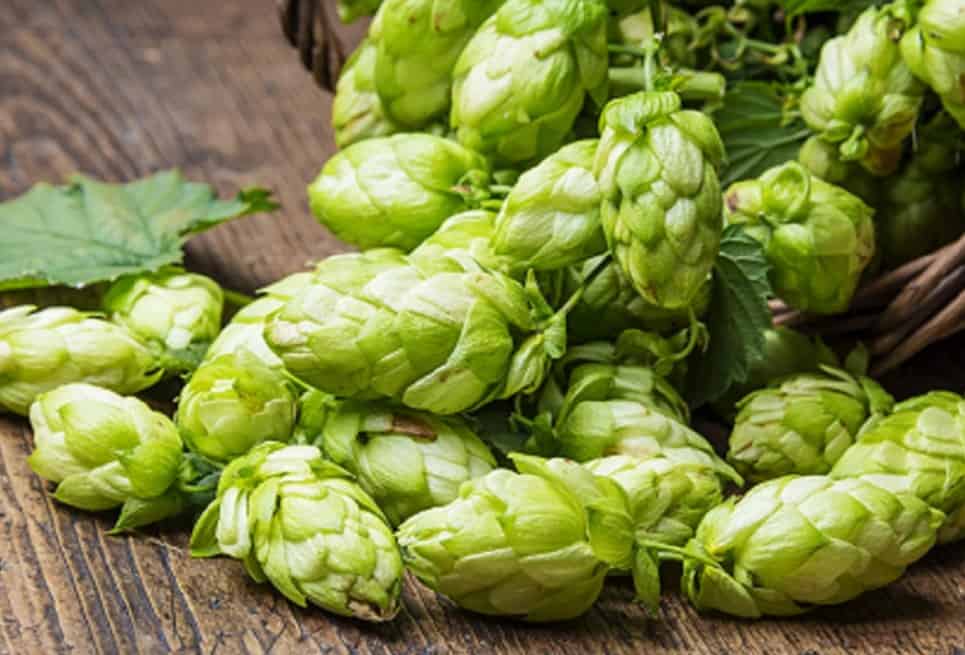 The most popular types of hops are equated to the amount they are used in beer recipes. Hops are most commonly used to enhance the flavor of IPAs but can be used in a variety of beers. These are the most popular types of hops in the world.
About the Brand
Vic Secret Hops are bred at HPA, the largest Aussie hop grower that uses experts in plant breeding, farm operations, and brewing support. They have been growing hops for more than 150 years with a focus on creating plenty of hops with new aromas and flavors to develop new, tasty beers.
HPA farms consist of Bushy Park Estates, Rostrevor Hop Gardens, and Buffalo River Valley. These farms grow 90% of Australia's hops, which creates 1% of the hops grown around the world. Each of these farms is located in the foothills of a mountain range of Australia.
Each of these parks has access to plenty of water and sunshine – two things that healthy hops absolutely love – to bring the world some of the finest hops grown. Rich soil is needed to produce healthy hops, so within this mountain range, the resources are invaluable.
Sustainable Strategies
HPA is a signatory of the UN Global Compact which means sustainability is at the forefront of all that they do. The goals are to keep the world kinder and greener all while working on future projects that will allow for the continuous production of hops without damaging the world, we live in.
All farming operations within the farms have great energy efficiency as this organization believes that social responsibility should be taken seriously. To keep up with minimizing their environmental footprint, HPA is continuously meeting the demands of their brewing customers all while maintaining responsible resourcing and sustainability.
Biosecurity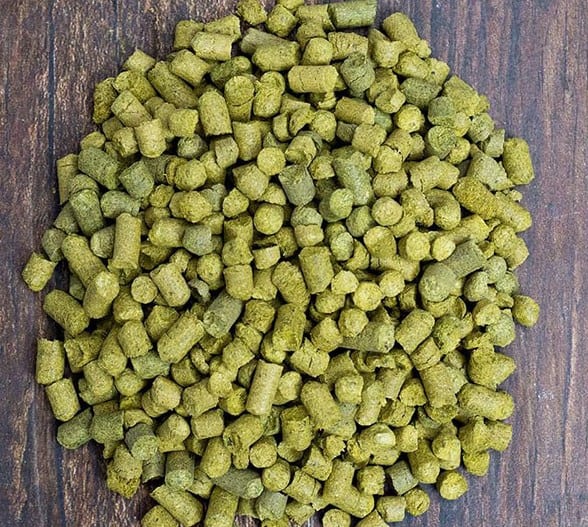 To keep their crops free of some damaging pests and diseases, HPA is highly invested in biosecurity. This security means that all vehicles, equipment, and clothing coming in and out of their farms are managed to prevent anyone from carrying harmful pests, diseases, or weeds. This can oftentimes happen without even realizing it, so they are meticulous in their observations.
Visitors and staff are only allowed to park in designated spaces and a visitor register is signed, along with cleaning and disinfecting boots at the farm office is immediately required upon arrival and before leaving. It may seem a bit over the top, but to ensure the production of their hops, these steps are absolutely necessary to protect the farms.
Vic Secret Hops at a Glance
Vic Secret Hops has an aroma and taste of pineapple, pine, and herbs. It's a fruitier hop that is ideal when blended into IPAs or pale ales to get a fruitier, juicier flavor to pale ales.
Origin: Australia
Aroma: Pineapple, citrus
Alpha Acid: 15.1 – 21.8%
Total Oils: 2.1 – 2.8ml/100g
Ancestry: High Alpha Australian, Wye College
Recommended Beer Styles: IPA, Pale Ale, Stout
Flavor Profile: Pineapple, Pine, Herbs
Where is Vic Secret Hops Harvested?
Vic Secret Hops are grown and harvested in Australia through HPA farming. They are cultivated in the mountain range valleys of Australia with ancestry of High Alpha Australian in Wye College.
Pros and Cons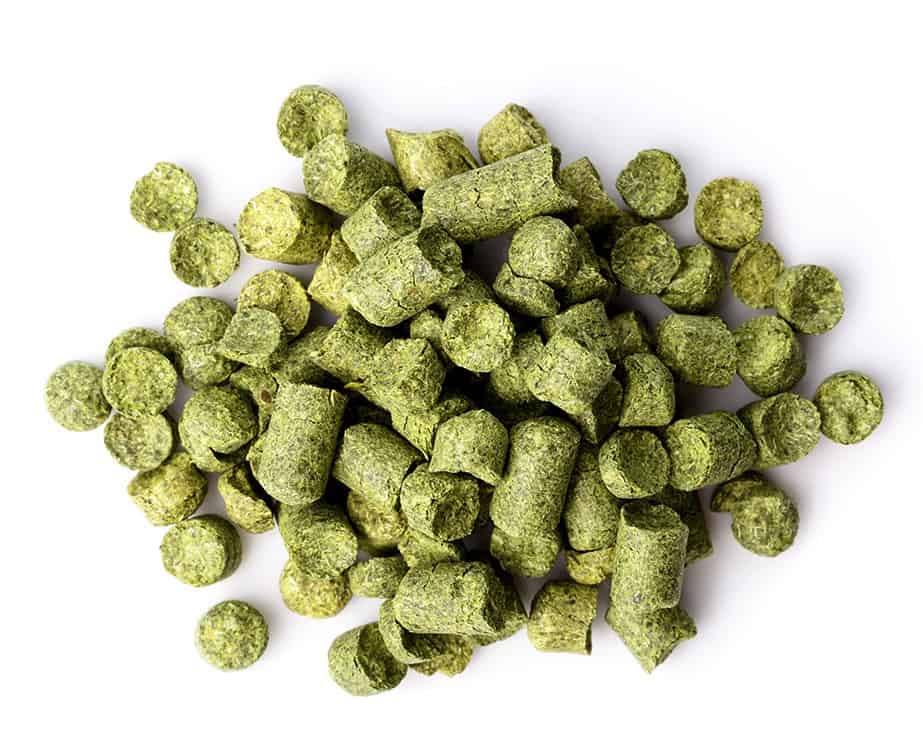 Vic Secret Hops are great if you are an IPA lover or just love a hoppier, fruitier beer. Here are some of the best attributes of these hops.
Pros
Clean pineapple flavors
Subtle notes of pine and herbs
Great for dry hopping
Great for whirlpool brewing adding
Good for late kettle additions
Will taste earthy with late kettle additions
Cons
Might be too sour for some
Can come off bitter if not added at the right time
Pricey
Very fruity, so may go with only select brews
Packaging/Branding
All hops purchased from HPA are packaged in sturdy cardboard boxes, and depending on the volume, laid out on pallets for the best shipping configuration. As most breweries buy Vic Secret Hops in bulk, boxes are placed on a pallet that is then secured tightly together to avoid any accidental spills in the shipping process.
Antifoam drums and tubs are also available for smaller batches, which will keep all of the air out of your package to ensure the airtight quality of your hops once they reach their destination. HPA works on a case-by-case basis, so they meet all quality standards set by individual breweries all across the world.
Best Alternatives to Vics Secret Hops
You can always try to make a replacement with a similar hop if you have no access to Vic Secret hop. Sometimes, it's out during brew day. Other times, it's simply hard to find.
The classic method for selecting hop substitutions was through the "feel" and experience. But modern times have allowed us to use computer databases that consider the alpha acids, beta acids, total oil content, country of origin, aroma tags, and other factors when choosing replacements.
Galaxy Hops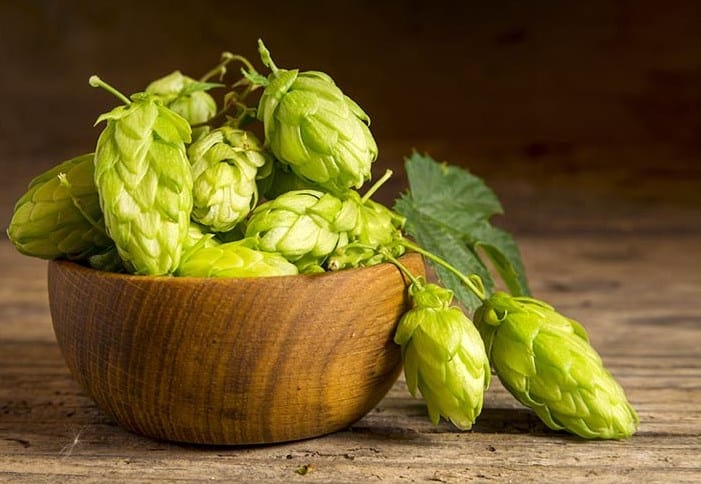 The best alternative to Vic Secret hops is Galaxy hops. It was created in 1994 as a cross between the J78 and the high alpha German Perle.
One of Australia's and Hop Products of Australia's greatest success are the Galaxy hops. It features a fruity aroma with an inviting and unique character.
Galaxy hops have a peachy aroma and a tropical aftertaste. It tastes clean and citrusy like Vic Secret. It does not have floral and spicy notes and it works great as a dry hop or a late addition because of its high co-humulone content.
Origin: Australia
Aroma: Pineapple, citrus
Alpha Acid: 11.6-16%
Total Oils: 22.4-5.0 mL/100g
Type: Dual purpose (bittering and aroma)
Flavor Profile: Passion fruit, tropical fruit, gentle citrus, earthy/grassy
Other substitutes: Citra, Amarillo, Centennial
What are the Most Common Hops in Australia?
Australians are known for their love for beers because it's the biggest and most in demand when it comes to hop growers. Aside from Galaxy, here are other varieties of hops produced by Australia.
Australian Cascade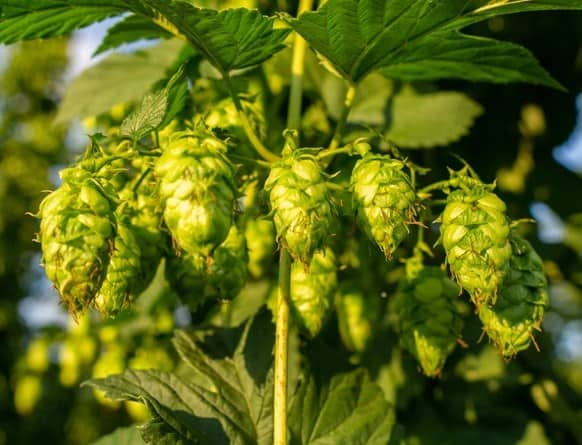 The Australian Cascade has a spicy and floral undertone and is utilized in various Australian lagers due to its high distinction and medium strength. What makes it different from the other Cascades is its additional grapefruit essence and unique oil balance.
Enigma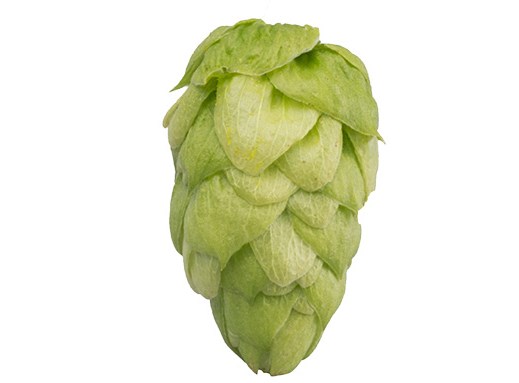 Enigma is usually associated with redcurrant, raspberries, light tropical fruit, and cantaloupe. Because of its uniqueness in flavor and aroma, Enigma is quite difficult to describe. But it's guaranteed that the chameleon-like hop's combined flavors are appealing.
Topaz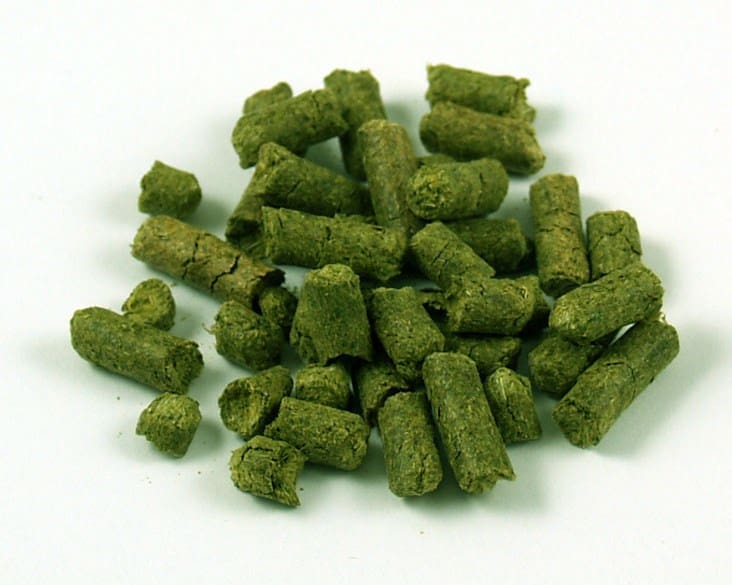 Considered as a top-hop, the Topaz is a rare Australian hop that is popular for being aromatic and breezy. The bright and bittering hop has lychee, clove-like, pine, and clementine note. It is high in alpha acid and imparts a berry and apricot taste as well.
What is the Vics Secret Hops Brewing Process?
Vic Secret is used most of the time for aroma. If you want to highlight its earthy and fruity features, a late kettle addition would be great. But if you plan to maximize the effect of its high myrcene fraction, try a whirlpool and dry hop addition.
A simple Pale Ale recipe using Vic Secret requires the mash, sparging, and bringing the wort to a boil. Once it's boiling, add any additional sugars.
The total boil time is 60 minutes. Add Vic Secret Hops with 60 minutes remaining as a bittering hop. The same will be used as a flavor hope when there are 15 minutes left. With 5 minutes left, add the aroma hop that is Vic Secret.
Then quickly cool the wort and pitch your yeast. Ferment twice, and after 1-2 weeks, you are ready to bottle it up.
FAQs
Question: What do Vic Secret hops taste like?
Answer: Vic Secret hops are known to be full of pineapple flavors with pine and herbs as the aroma. The citrus aroma helps bring out the flavors of IPAs and pale ales.
Question: Where are Vic secret hops grown?
Answer: Vic Secret hops are grown in the mountain range valleys of Australia.
Question: What do Citra hops taste like?
Answer: Citra hops are full of citrusy flavors and aromas. They are the most citrusy hops you can find.
Final Words
If you love IPAs, you will appreciate how hops are used and brewed into beer even more as hops are most pronounced in IPAs and pale ales. Vic Secret Hops create a wonderful citrusy aroma with a pineapple forward taste along with essences of pine and extra herbs.
As Vic Secret hops are cultivated within the mountain range valleys of Australia, they are able to receive plenty of water, sunshine, and nutrients all while being sustainably harvested and grown. They have remained a prominent hop in the brewing world for over a century and will continue to help produce some of the best IPAs, pale ales, and lagers in the world.
Want more beer reviews and awesome brewing tips? Check out our guide to the best homebrewing equipment!