Harp Lager is a traditional and authentic Irish Lager. The Irish are typically associated with creamy dark Stout style beer, but with access to premium ingredients and generations of rich brewing heritage, they can produce a decent Lager style beer too. Harp Premium Lager is a light flavored European-style beer type that is easy to drink, tasty, and refreshing.
Pros and Cons of Harp Premium lager
Pros:
Authentic Irish Lager

Brewed using premium and all-natural ingredients

Fruity aromas of citrus upfront

A finish that is bitter, clean, and dry

This product is reasonably priced when compared to other beers in this category

Well-Packaged
Cons:
Harp Lager is slightly bitter when compared to traditional Irish lager and Ale. There is significant German influence in the brewing process and the final product. Still a great beer, but not 100% Irish
How does Harp Premium Lager taste?
Harp Premium Lager tastes similar to that of a typical European Lager but with a slight Irish/British twist. Upfront, you get fresh fruity aromas of citrus and a taste that is slightly bitter, yet surprisingly clean and crisp. This is followed by a lovely smooth, and refreshing finish.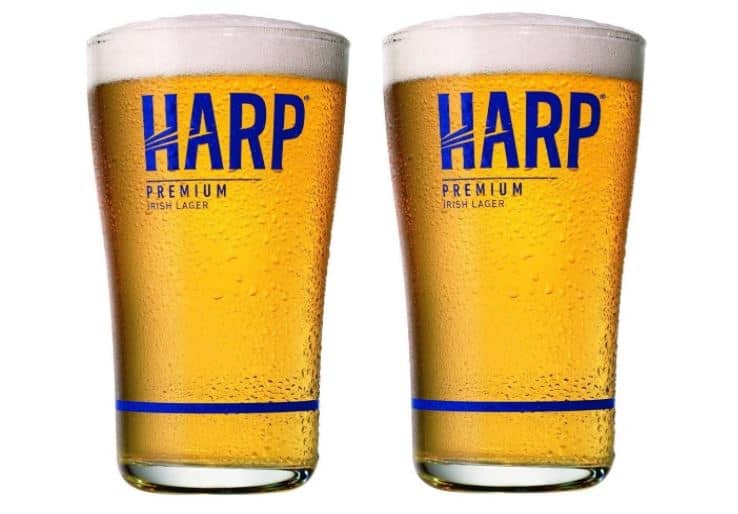 The Color
Harp Premium Lager is a light yellow color, almost a Golden pale yellow, and can be compared to that of dry straw. When compared to traditional Lager or even Pale Lager, it is considerably lighter in color with a soft medium-sized head and medium carbonation.
Harp Premium Lager Ingredients
Some of the finest ingredients in the United Kingdom are used to produce this fine Lager:
Water
Harp Brewery uses carbon filtered water that is sourced from the local municipal water supply. The extensive carbon filtering process results in water with exceptional purity. The end product must be free from any aroma, color, and taste when ready for the brewing process.      
Barley Malt
Roasted barley contributes to the beautiful color of Harp premium. The roasting process dictates the eventual color of the beer. The longer or darker the roast, then the darker the color of the beer will be. Often referred to as the "soul of the beer," Harp uses a combination of two and six-row barley malt that is grown and sourced in Ireland.
Hops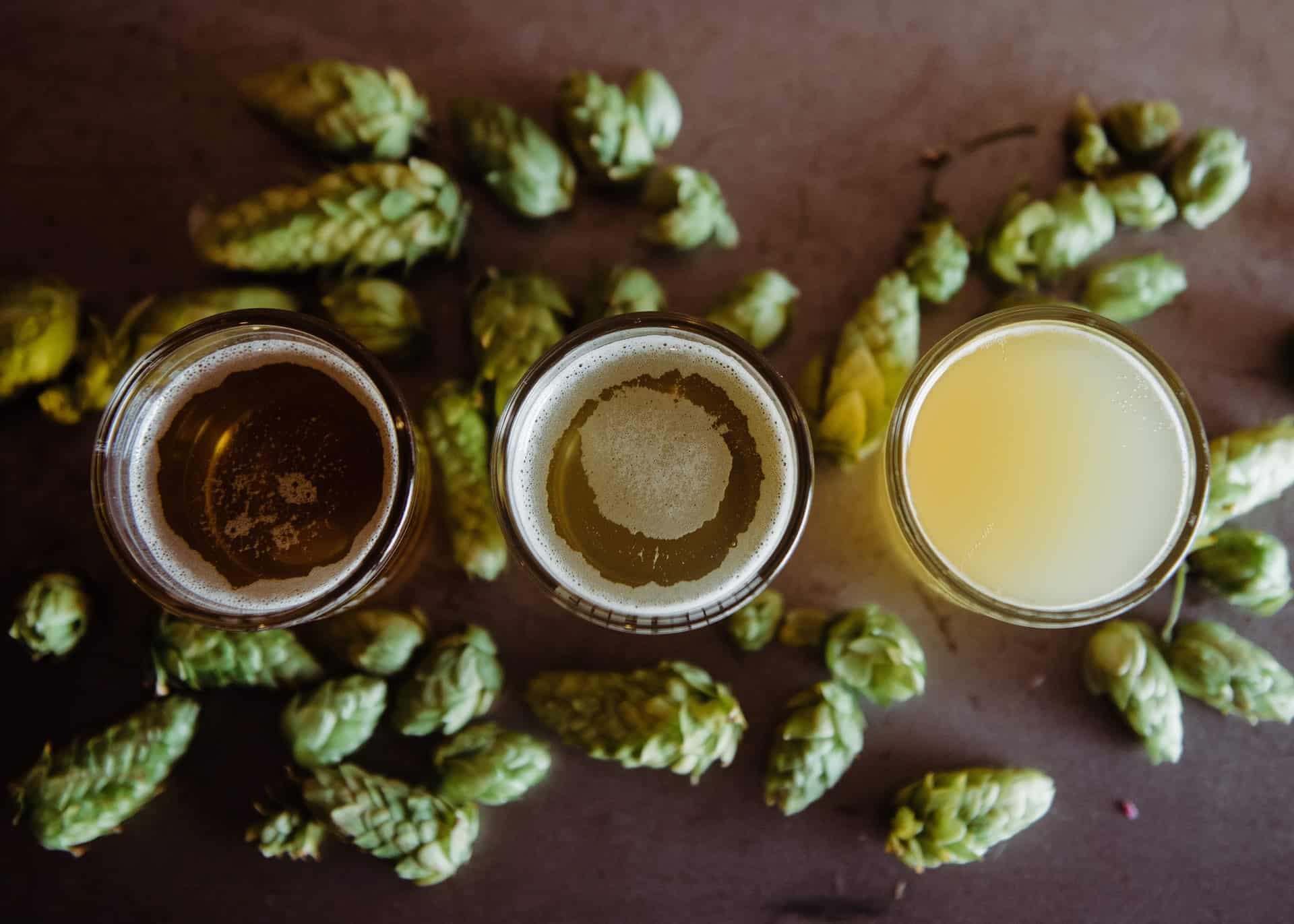 Hops are responsible for the dryness and bitterness of the beer. Harp uses both Saaz and Cascade hops when brewing their beer. Saaz hops have a distinct flavor and originate from the Czech Republic; today, they are commercially farmed in Germany. They are from noble pedigree but possess extremely low levels of Alpha Acid, therefore they are not utilized for their bittering capabilities.
They are, however, highly sought after for their aromatic properties; Saaz hops offer aromas that are mild, spicy, natural, and earthy. Cascade hops originate from Oregon, USA, and are a cross between Russian Serebrianker and English Fuggle hops.
They have higher levels of Alpha Acid and high levels of myrcene oil; both contribute towards a balanced and deliciously bitter taste. Additionally, Cascade hops offer a citrus flavor of fresh grapefruit zest. This is beautifully followed by aromas of spice and soft notes of floral and earthy freshness.
Cereal Grains
Cereal Grains are used to brew most of the beers produced at Harp Brewery. Cereal Grain is also commonly known as Adjunct and is used as a supplementary ingredient rather than an essential ingredient. Cereal Grains can be used as a starch providing an unmalted adjunct, or it can be used in a malted form. The Cereal Grains used in Harp Premium Lager are grown and sourced in Ireland.
Yeast
Yeast is considered to be the life of the brewing process, and apart from being a vital component, it also sparks the entire process into action. It is the yeast that is responsible for breaking the sugar down into carbon dioxide and subsequently alcohol. Harp Brewery uses its own specifically designed pure-culture yeast strains for the brewing process.
The Fermentation Process
Harp Premium Lager uses a fermentation method that originated in the 19th century in the Czech Republic. The 'Pils' fermentation method is a bottom-fermenting technique that allows the yeast to operate at the bottom of the vat.
The optimum fermentation temperature for this specific type of yeast is between 5 degrees C and 10 degrees C (41 and 50 degrees F), and the process takes between seven and ten days. Additionally, this specific type of bottom-fermenting yeast also contributes towards the pale gold color of Harp Premium Lager.
Harp Premium Lager Nutritional facts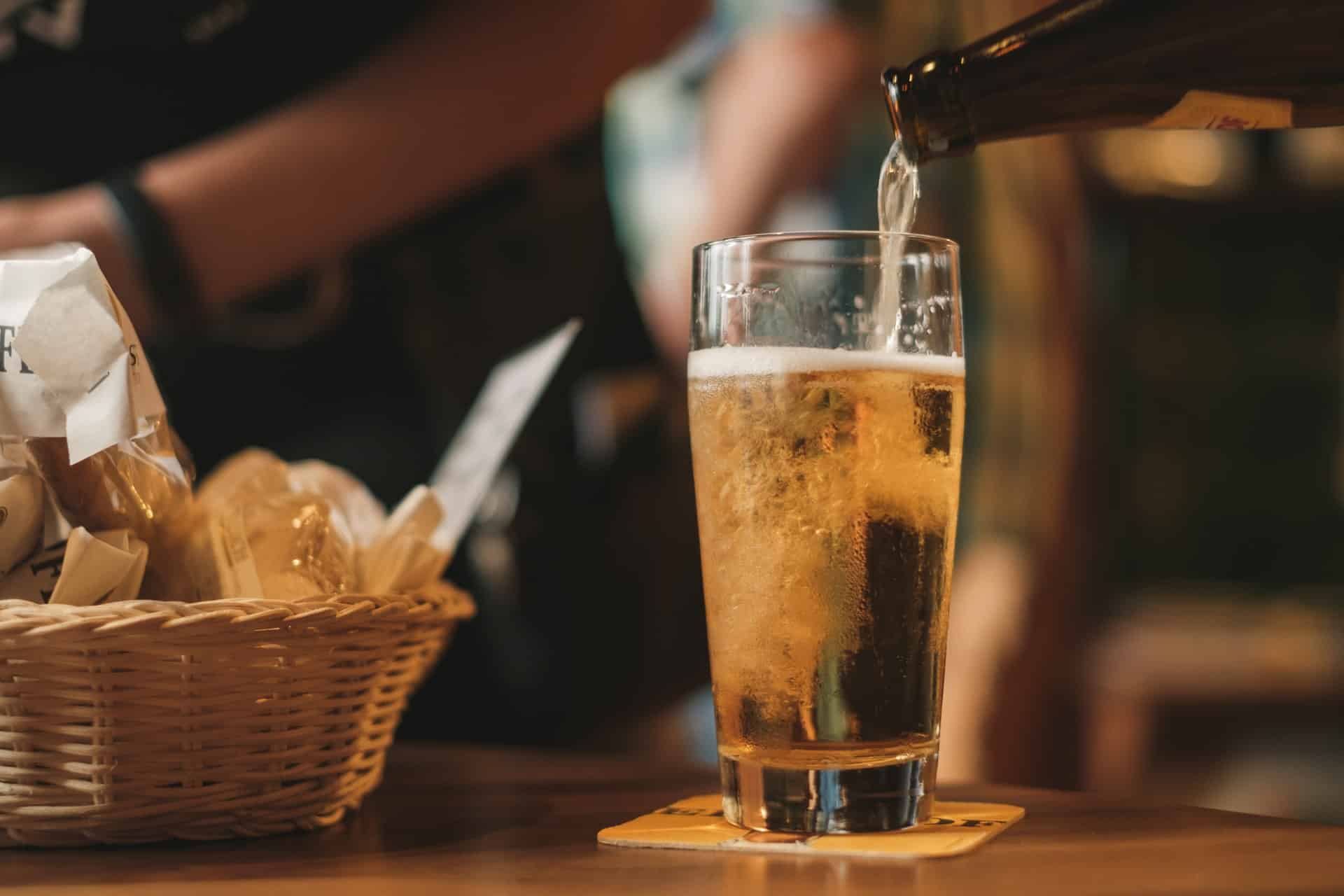 Harp Premium lager is brewed using all-natural ingredients, each 12oz serving offers:
0 x grams Protein

13 x grams Carbohydrates

153 x Calories

0 x grams Fat
Packaging
Harp Premium Lager is offered in a variety of bottle and can sizes. It can be purchased in 300ml (30 cl), 600ml (60 cl) and 500ml (50 cl) cans. It is professionally packaged in sturdy cardboard six-pack holders and can also be purchased in convenient twenty-four-pack cardboard boxes that can easily be stacked, placed in your car for transport, or even carried.
Both the six and twenty-four-pack boxes are beautifully branded for a quality finish. The color and style of the label may vary depending on its origin, but the Harp Premium Lager logo is consistent throughout. The Harp-themed logo is extremely important to the Harp brand, with the symbol representing Irelands' national heritage. The Harp is considered to be the essence of Irish culture.
Accessibility
Harp Premium Lager can be purchased online from numerous companies that ship to almost every state in the United States. If this is your preferred method of purchase, you can try Diageo.com, WineSearcher.Com, Argonaut Wine and Liquor, and Circus Wines. If you are wanting to purchase from a National Wholesaler, you can try Frank B. Fuhrer Wholesale or Breakthru Beverage. Harp Premium Lager is also available from convenience stores like Tesco and Walmart and can also be purchased from independent or privately owned local liquor outlets.
Harp Lager Origins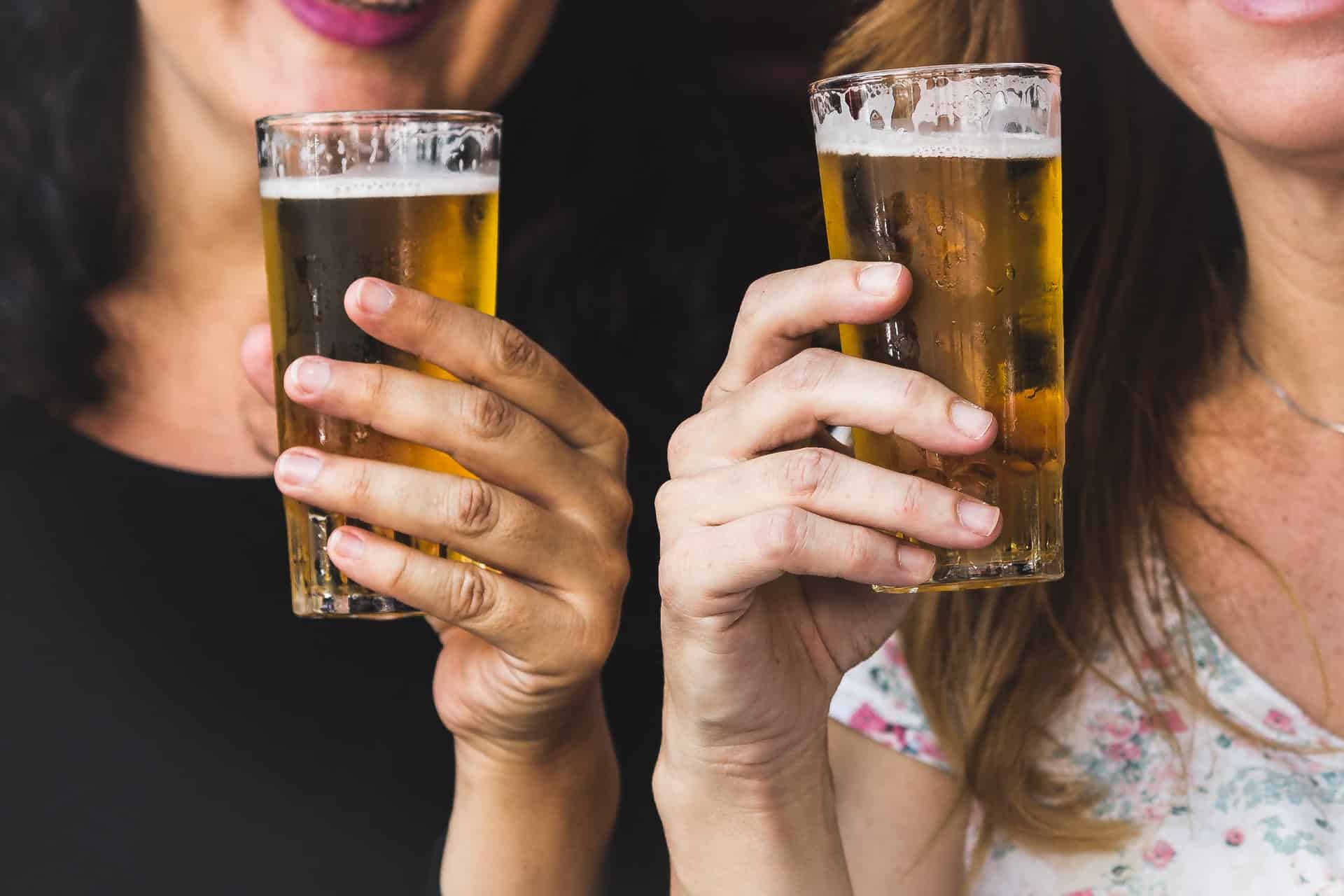 In the 1960s, Guinness Brewery (Diageo Ireland) noticed a significant rise in the popularity of Continental Lager style beer, particularly amongst the local Irish and British beer drinkers. The trend was increasing at such a rate that Guinness decided to convert their brewery in Dundalk (Great Northern Brewery) into a Lager producing plant. The conversion was headed up by a well-known and distinguished German brewer called Dr. Herman Muender, who no doubt left his German touch and heritage in the recipe and brewing process.
In 1961 a consortium of beer producing heavy-weights came together to form Harp Lager Ltd. And subsequently produce, market, and sell Harp lager Premium Lager. You may recognize some of them; they were Guinness (Diageo Ireland), Mitchells and Butlers, Barclay and Simonds, Courage, Scottish and Newcastle, and Bass Brewery. By 1964 Harp Premium Lager was the best-selling beer in its category and was particularly popular in County Donegal and Northern Ireland.
Where are they now?
In 2005, the Diageo Ireland Brand was separated from Guinness and Harp Premium Lager experienced a major makeover. It was decided that the historic Dundalk Brewery would be closed in October 2013, which would result in production being moved to the St James' Gate Brewery in St James' Gate, Dublin, Ireland. 
Today, Harp is still brewed at the St James' Gate Brewery. All production is used to service the Irish Market. Harp Premium Lager is also brewed at the Hydes Brewery in Salford to service the Great British Region. All Harp Lager to arrive on U.S shores are in either a bottle or a cask condition. If you can't seem to find any Diageo products, it is because they are labeled "Imported from Ireland" Lager from St James' Gate Dublin, Ireland.
Harp Premium lager Alternatives
Sticking with mostly authentic Irish and Scottish Lagers, below are five quality alternatives to Harp Premium Lager:
Guinness Blonde American Lager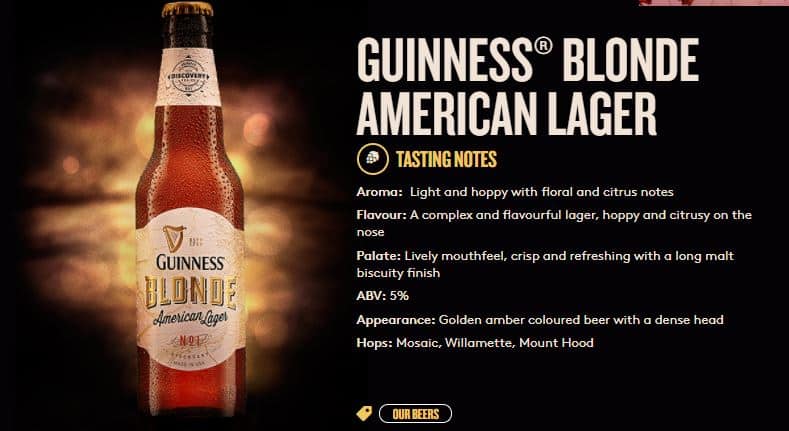 With the increase of popularity among Irish beer lovers, it was only a matter of time before Guinness jumped on the American-style Lager wagon. They executed it perfectly with their Blonde American lager and have created a flavorful and well-balanced beer. It is light to medium-bodied with lovely notes of citrus with earthy floral undertones. The finish is crisp and malty, elegantly combined with tastes of freshly baked sweet bread.
Schiehallion
Schiehallion Lager is proudly produced by Harviestoun in Scotland. Widely considered to be one of the best micro-breweries in the Highlands, they have been producing this stunning Lager since 1994. It offers an average ABV of 4.8% and offers refreshing tastes of freshly grated lemon zest followed by subtle flavors of traditional cotton candy.
Francis' Big Bangin' IPA
This is an India Pale Ale that is manufactured by the Rye River Brewing Company in Ireland and truly delivers on its name. The first bang comes from the unique variety of hops combined with specific Floor Maris Otter Barley. Simcoe and Mosaic hops offer lovely levels of bitterness that are followed by sweet tropical aromas and flavors. The second bang comes from the above-average ABV of 7.1%; I think there should be a warning on the label. Francis' Big Bangin' IPA is thirst-quenching and delicious with a satisfying and clean finish.
St Mungo
St Mungo is another fantastic Scottish lager that you absolutely must sample if ever you have the chance. It is the company's only bottled Lager and is expertly brewed by West Brewery on Glasgow Green, Glasgow, Scotland. St Mungo has a rich golden color, is full-bodied, and offers a variety of complex flavors with a crisp and clean finish. Upfront, you encounter interesting flavors of sweet cocoa, caramel, and creamy toffee, combined with fruity tastes of fresh orange. Although St Mungo was born and brewed in Scotland, founder Petra Wetzel chose to follow the German Purity law of 1516 (Reinheitsgebot) when producing her beloved brew. St Mungo offers an average ABV of 4.9%.
Heineken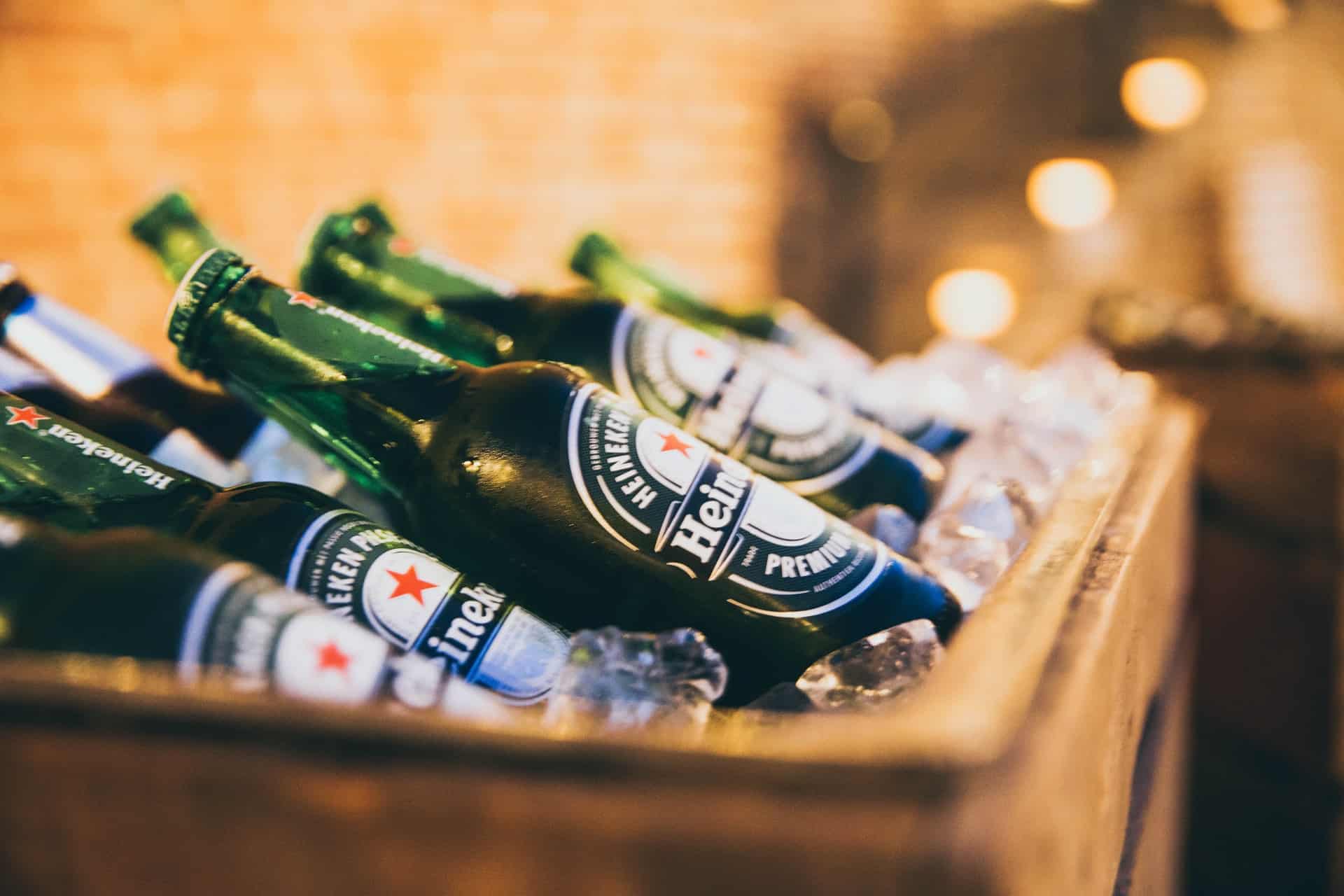 Now, although Heineken isn't an authentic Irish or Scottish lager, it has been the most popular and best-selling beer in the region for the past two years. Heineken is produced in Zoeterwoude, South Holland (Netherlands). Heineken is brewed using noble hops and therefore delivers a decent level of hoppy bitterness, followed by a crisp, clean, and thirst-quenching finish. It is a light yellow/golden color, with excellent carbonation.
Frequently Asked Questions (faqs)
Question: Is Harp Premium lager a Pilsner?
Answer: As you know, a Lager is a Lager but all Pilsners are Lagers. A Pilsner is a type of Pale lager, so although the company's signature brew is labeled Harp Premium lager, it is a Pilsner style beer. The main differences between the two are the type of yeast that is used and the amount of aggressiveness of the hops being used in the brewing process.
Question: What popular beer tastes similar to Harp Premium lager?   
Answer: Due to the type of fermentation process and the varieties of hops and yeast used, Harp Premium lager is considered to be a typical European Lager or Pilsner-style Lager. The taste is clean, dry, and satisfying with beautiful levels of hoppy bitterness, just like Stella Artois and to a lesser degree Heineken. These European Pilsners offer similar aromas, tastes, and flavors you get from a Harp Premium Lager.
Question: What happened to Harp Lager?
Answer: Production of Harp Lager as we knew it came to an end in October 2013. The Great Northern brewery was unfortunately closed down with production moved to St James' Gate Brewery in St James' Gate, Dublin, Ireland. St James' Gate Brewery is Diageo's only brewery as it is used to service the Irish market. Harp is also brewed at the Hydes Brewery in Salford, England, where production is used to service the English market and Great Britain.
Question: Is Harp Premium lager made by Guinness?         
Answer: In the 1960s, Diageo Ireland and Guinness were the same. Harp Lager Premium was produced in the Great Northern Brewery in Dundalk, Ireland. There was major reconstruction within the company and in October 2003, Diageo Ireland and the Harp brand separated from Guinness. Today, Harp is owned and brewed under license by Diageo Ireland. Their history and heritage are evident and beautifully displayed in their logos that both sport the respected Irish Harp.
Harp Lager Review: Bottomline
Harp Premium Lager is an easy-drinking, tasty, and thirst-quenching European Lager. It is considered a light-flavored Irish Lager, with a touch of German brewing influence and heritage. Harp Premium lager offers delectable citrus aromas with a bitter, clean and refreshing finish.
It is Golden Pale yellow in color, with medium carbonation and a medium head. Although it is produced in Ireland, it has all the qualities, flavor, and bitterness one would expect from a traditional German-style Pilsner. This beer goes down well when ice cold and is a great choice when watching sports or hanging out in the pub. The light flavor also compliments food exceptionally well, particularly fried chicken, pizza, and tacos. If you are a fan of authentic German Pilsners, then you will enjoy this beer.