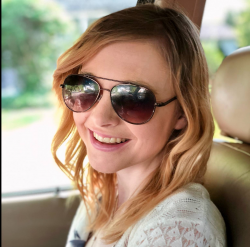 Latest posts by Erin Jamieson
(see all)
It used to be that getting a great craft beer meant hopping over to a pub, a store, or making it yourself. But in 2021, one of the most appealing options is having craft beer shipped right to your door, with options like the Craft Beer Club.
Of course, wine and beer delivery aren't new, and there were plenty of signs that new ways of buying wine and beer were gaining popularity for a while. 2017 was an especially bright year, with online sales spiking over 30 percent.
But 2020 created a systematic shift in the world of craft beer– one which may have lasting effects. With many Americans unable to join friends out for craft beer, the unfortunate result is that sales dipped. According to data from the Brewers Association, overall beer sales were down 3 percent– and craft beer sales were down a substantial 9 percent.
But another interesting datapoint may showcase a way forward for craft beers. While retail sales of beer suffered a decline of 22 percent, this did not apply, obviously, to all beer sales. Rather, we saw a major shift from restaurant and store sales to package deals and online buying– including both delivery services and clubs.
Are clubs the way forward for craft beer? And is the Craft Beer Club worth your money?
In this Craft Beer Club review, we'll cover everything you need to know about this beer club and provide my honest opinion about the pros and cons of this service.
What's Considered a Craft Beer?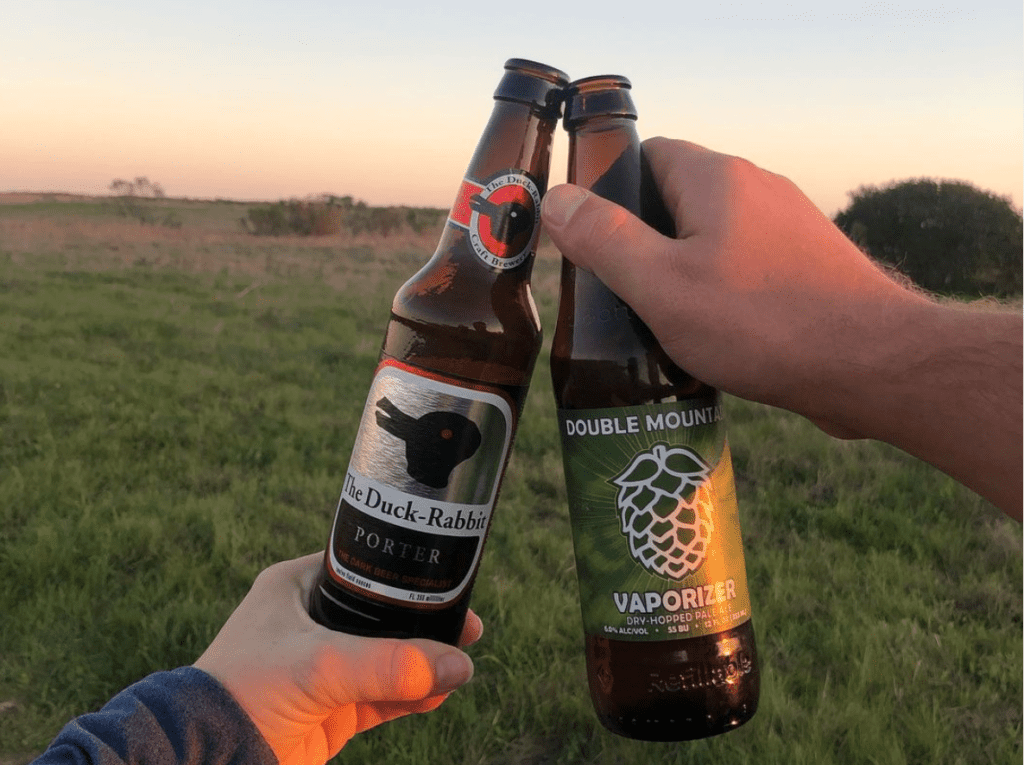 The term craft beer is casually tossed around, but it's important to understand what distinguishes a craft beer from a regular beer. That's especially true if you're looking into a beer club or subscription.
You can think of craft beer as a smaller batch of beer. The Brewers Association identifies craft beers as coming from a company that produces under 6 million barrels of beer per year. The company should also have no more than a quarter of its brewery owned by a larger company.
Although many larger companies try to blur these lines, true craft beer is mostly from its own company. The problem is that the term isn't strictly regulated, and there's a great deal of confusion surrounding it.
What Is Another Name for Craft Beer?
You might also see the term microbrewery. This communicates the same principle: that the beer comes from a brewer who only produces a limited amount of beer per year.
What's the Difference Between Craft Beer and Regular Beer?
In addition to the distinction of how much beer is produced on an annual basis, many prefer craft beer over regular beer. Craft beer usually is stronger than regular beer. On average, craft beer is 5-10 ABV vs the average 3 to 3.5 percent of other beers. Again, this is an average, so it's not universally true.
Why is Craft Beer so Special?
Beyond being produced in smaller batches and having a higher concentration of alcohol, craft beer is also prized for its taste. Compared with regular beer, craft beer is more robust and bolder in flavor. Craft beers feature unique flavor profiles and come in a greater variety of flavors and hues. They also are more likely to contain specific or hand-selected ingredients.
Why is Craft Beer so Expensive?
The downside, of course, is that craft beer is substantially more expensive on average. This is because craft beers often use higher quality ingredients, more unique flavors, and simply aren't as cost-effective to make.
Why do Millennials Love Craft Beer?
It's said that millennials love craft beer, but, in truth, it's suited for other age groups. The likely reason Millennials have been tied to the identity of craft beer is that it's seen a rise in their consumption.
Craft beer reflects a general trend towards smaller batches and smaller companies, with an emphasis on expressive ingredients and of higher quality. In wine, small batch options are gaining steam as well. That said, craft beer still lags in popularity behind regular beers.
How do I Find the Best Craft Beer Subscription?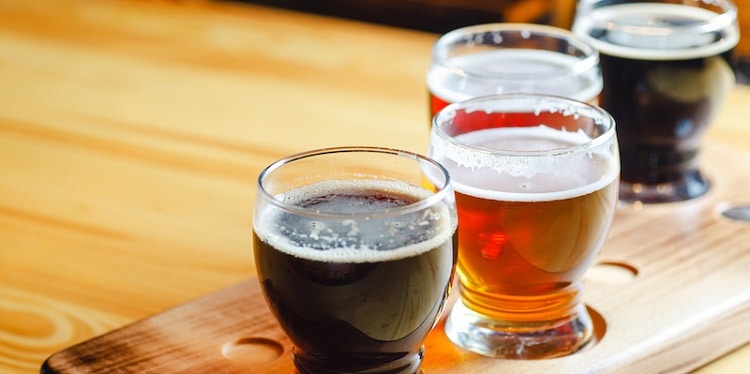 The best craft beer subscriptions are ones that offer quality beers, coupled with excellent customer service. The worst mistake you can make is to sign up for the first craft beer club you find without question how high of quality their services are.
How do you Identify Craft Beer?
While I've already given you the general definition for craft beer, it's important to go a step further and make sure what's being sold is truly craft beer. To do so, I recommend looking at what the best beer subscription claims to offer. If they don't provide any information about their beers– and no examples– I recommend looking elsewhere.
Provided you do get to see a preview of sample craft beers, take note of the names and ingredients. It's good to ask where these craft beers are produced. By doing so, you can make sure that these beers come from small producers, and aren't being deceptively mislabeled.
What's Important in a Craft Beer Subscription?
Beyond the craft beer itself, you need to carefully consider all the factors that are critical to a beer subscription. Customer policies, including refunds and returns, are essential.
That is, you need to make sure that you understand how shipping works, what happens if a package arrives damaged or never arrives at all, and the process for returns or refunds. At a minimum, there should be a contact email, though I prefer multiple ways to contact a company if at all possible.
Next, check the company's website. Is it easy to navigate and transparent? While you can get around a poorly designed website, it leaves the first impression as to how much effort the company places into its appearance and updating its services.
Check subscription options. I like to see if there's any flexibility when it comes to shipment options and frequency. The ability to cancel anytime vs being tied down to an annual contract is also a plus. Of course, pricing should be transparent and within your budget.
Craft Beer Club: Is It Any Good?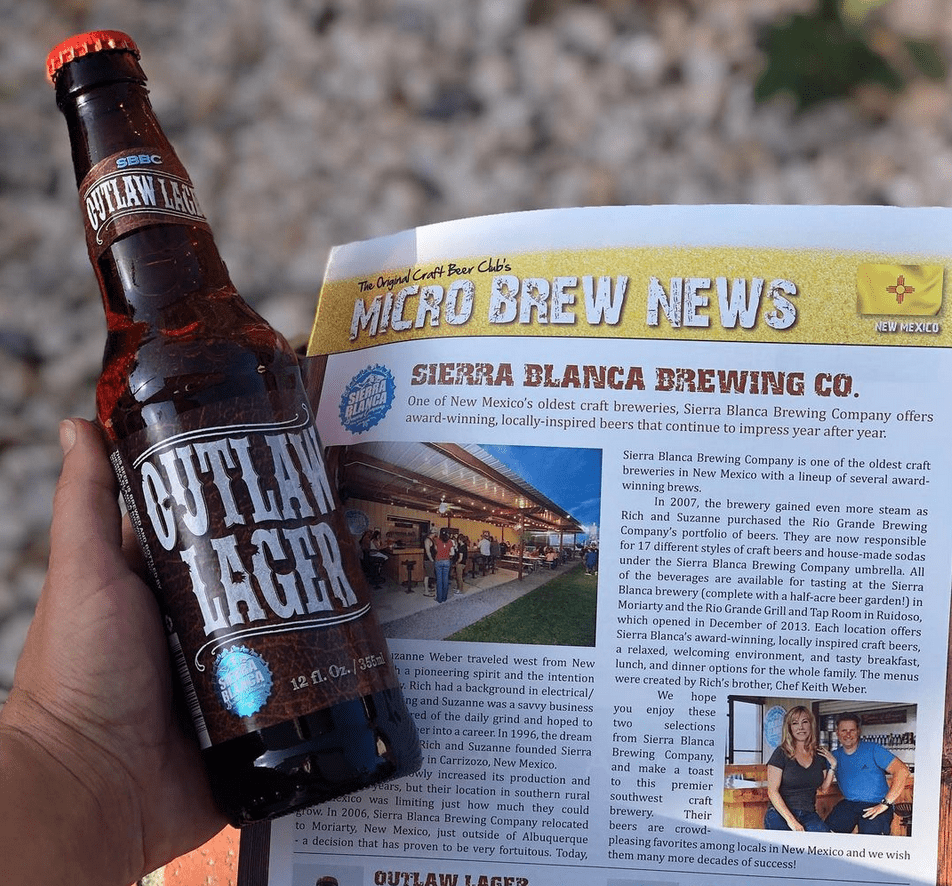 That aside, now I'll give you my honest review of the Craft Beer Club. The Craft Beer Club is a compelling way to get craft beers shipped to your door– but is it worth your money or just a hassle? Here's my honest take, and what you should know before signing up.
What is the Craft Beer Club?
The Craft Beer Club supplies American beers from craft breweries and ships them to customers' homes. The subscription service has been in business for 11 years and is based in Santa Barbara, CA.
Their goal is to bring awareness of craft beers, support breweries, and bring some of the best flavors to Americans. They also run a blog and ship out a monthly newsletter. Also known as the "Original Craft Beer Club," the company is one of the older subscriptions– and one of the few of its kind.
How do Subscriptions Work for the Craft Beer Club?
Subscriptions allow you to choose the number of beers and how often you'll receive them. Each shipment comes with craft beers and two newsletters, including Micro Brew News. Bonus gifts (a value of around $20) are included in your first shipment. Select from 12 to 24 beers per month, and opt for monthly, every other month, or quarterly shipments.
You also have different options for subscriptions. You can sign up for an automatic renewal (which can be canceled at any time) or up to 12 shipments at a time. Signing up for more shipments ahead of time results in additional bonus gifts, but I recommend starting with one or two shipments to see if you like the beers and the service provided. The discounts, if anything, are fairly minor.
How much do Craft Beer Club Subscriptions Cost?
Cost is determined by the number of beers. The pricing is neither exceptionally high nor low. See the chart below for prices. These prices reflect the cost per shipment, assuming that you're signing up for the automatic 1 shipment at a time renewal plan. For more pricing, click here.
| | | |
| --- | --- | --- |
| # of Beers/ Shipment | Frequency | Price/ Shipment |
| 12 | Monthly, Quarterly, or Every Other Month | $44.75 |
| 24 | Monthly, Quarterly, or Every Other Month | $89.50 |
Opting for monthly, every other month, or quarterly shipments doesn't save you money one way or another per shipment, so sign up for what makes sense for you. The main benefit of signing up for months ahead are a few gifts and the convenience. However, the automatic renewal may make sense for some people so you're not under any obligation– just make sure to remember to cancel when you're ready.
The great news? All of these prices include free shipping for 48 contiguous states.
How Are Craft Beers Delivered?
Delivery and shipment is a tricky topic, especially right now. If you look on the main website page, a message about possible shipment delays due to COVID-19 shipping impacts is given as a warning to customers. This is not a bad sign per se– if anything, I appreciate their transparency.
All companies have been hit with shipping delays. Expedited shipping isn't available, and you have to select a date that works for you, as shipping will not hold packages for you.
You can expect to receive your first delivery within 10 to 15 business days, and your credit card will be charged on the first week of the desired month's start date.
You do need to have someone 21 or older sign, and shipments only arrive Monday through Friday during normal business hours (8 am to 5 pm). This is understandable, and not too different from many beers and wine subscriptions– but may prove inconvenient for some.
The good news is that they offer up to three delivery tries if you miss the first one, and you can reschedule the delivery date as needed. They also provide tracking information. In the case of a missed delivery, call 1-800-200-2959.
How do you Cancel a Subscription?
You may cancel a subscription at any time. Unlike many competitors, there also isn't any membership fee. To cancel a subscription, either access via your account or call customer service.
Is the Beer Any Good?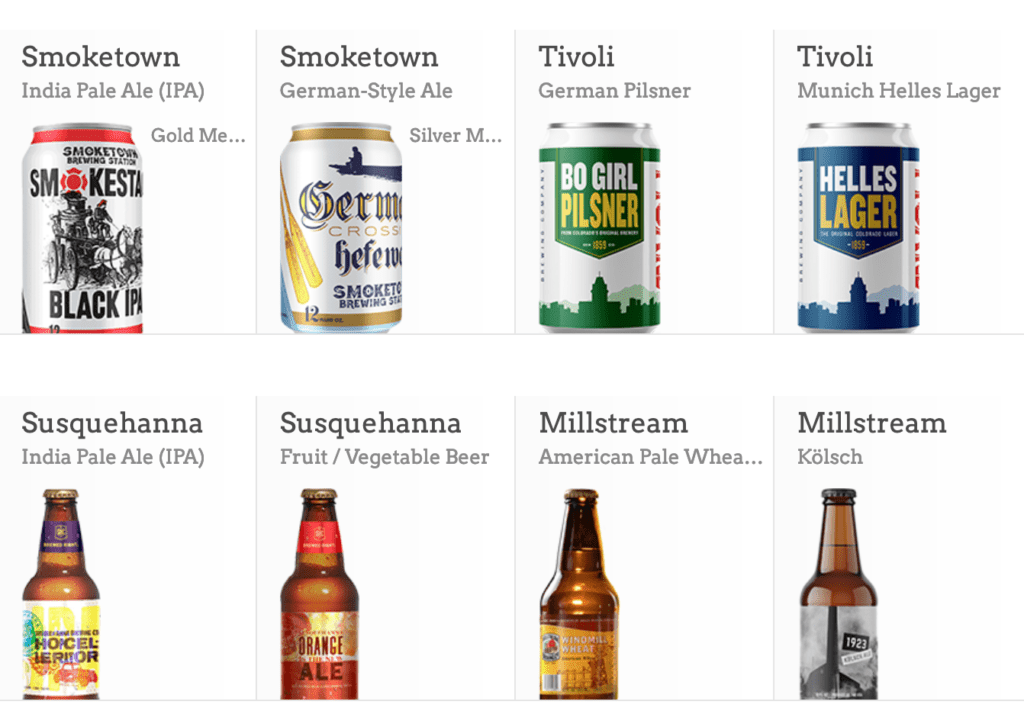 While the service standards are reputable, you're probably wondering if the beer itself is worthwhile. This, of course, is somewhat subjective, but here's what you can expect to receive with each shipment.
How is Beer Selected?
With a typical subscription, you'll receive a random selection of beers from 2 craft breweries. These breweries change every month, so you'll be getting plenty of variety. All beers must come from small producers, as well as "artisan' and craft brewers. They also must use traditional brewing techniques.
You do, however, have an option to customize your order. You can request to exclude a certain type of beer by calling 1-800-200-2959. While not as customizable as some subscriptions, I like this option.
What Types of Beer Does the Craft Beer Club Ship?
Beers average 5 to 7.5 percent alcohol and come from nearly all 48 contiguous the United States. You can expect about any kind of craft beer and also browse recently shipped beers. Examples of recent beers include Smoketown India Pale, Tivoli German Pilsner, Millstream American Pale Wheat Ale, and Susquehanna Orange Ale.
All of these beers are craft beers with unique flavors, and I love that there's a nice variety. By featuring two breweries per shipment, you get a  small sampling. Of course, the risk could be if you don't like a brewery at all.
Beers range from sweet to bitter, from lighter to more hop forward. You'll even find some spicier and zesty profiles.
Does their Craft Beer Contain Any Allergens?
Craft beers always contain certain allergens. Possible allergens include grains like wheat, sorghum, and malted barley; hops; yeast; colors, flavorings, and some preservatives. Some may also contain fruits, nuts, chocolate, chilies, vanilla, spiced, and coconut. All beers come with full labels– most often cans- but you can also address allergen concerns with the company.
Alternative Beer Subscription:
Beer Drop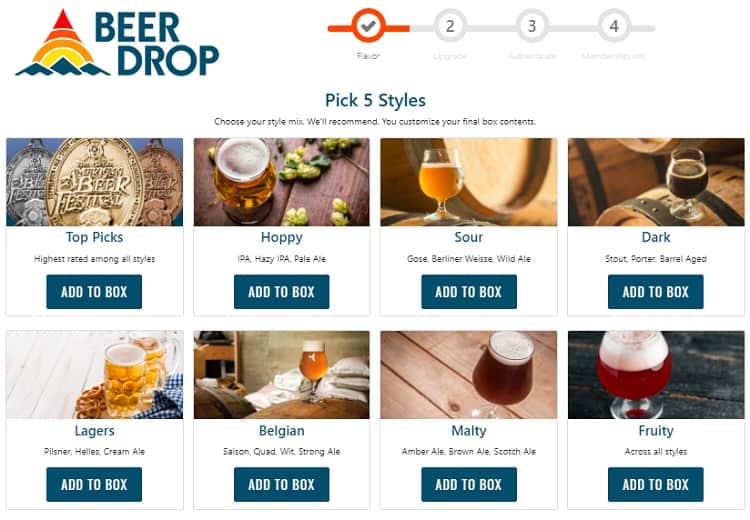 Love this idea but looking for an alternative? My favorite alternative is Beer Drop. This subscription service starts at just $4 per drink, with no commitments required. The service provides ultimate control for you to select your favorite styles, from hoppy to sour to dark. Sign Up Here.
Continue reading our full Beer Drop Review.
Is the Craft Beer Club Reputable?
Of course, while the beer itself and the service checked a lot of my boxes, I wanted to make sure that the company delivered on its promises. The Original Craft Beer Club has been featured through major outlets, including Good Morning America, NBC Today Show, The Colbert Report, and Parade. While not accredited, the Craft Beer Club enjoys an A-plus rating through the Better Business Bureau and does not have formal complaints filed.
While reviews are not as plentiful as some other clubs, most consumers were pleased with their experience. The biggest complaints were that breweries occasionally are repeated. One customer had a shipping issue in 2021.
As a whole, the Craft Beer Club enjoys an excellent reputation to match up with its services.
Frequently Asked Questions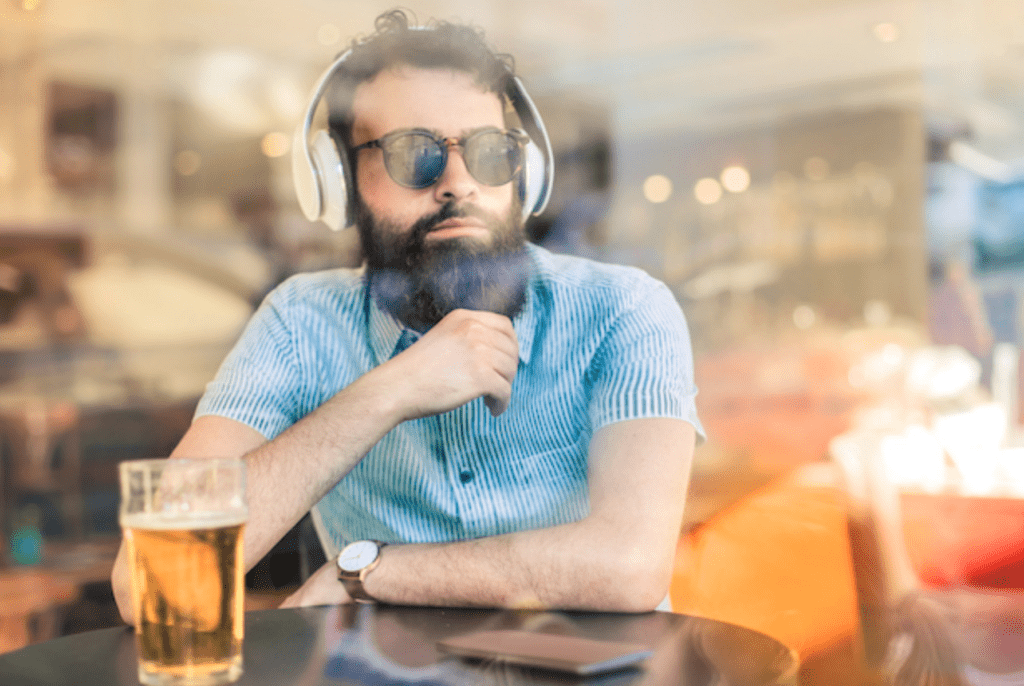 Question: What's the Difference Between Craft Beer and IPA?
Answer: IPA is a hop-forward style of beer. Many IPAs are craft beers, but not all craft beers are IPA's. IPA, also known as India Pale Ale, comes in a wide range of flavors and styles, from lower alcohol Session IPA to strong dry or double-dry hopped. From crisp to clean to bold, IPA is one of the most popular types of beer.
Question: What is the Most Popular Craft Beer in America?
Answer: Some of the most popular craft beers in the United States include options from D.G. Yuengling and Son Inc; the Boston Beer Co; Sierra Nevada Brewing Company; and Dubel Moortgat. Of course, this list fluctuates from year to year.
Question: Is Craft Beer Still Popular?
Answer: Craft beer is still popular amongst some populations, but it's never reached the height of popularity by the bulk sale of regular beers. The pandemic has caused a dip in beer sales as a whole– but it hit craft beers harder. That likely is also due to breweries having fewer resources– and being hit financially harder as a whole, vs necessarily a declining interest in craft beer.
Final Decision: Give it a Try
The Original Craft Beer Club is a solid choice for a subscription. While subscriptions are not for everyone, the Original Craft Beer Club offers fair customer service, a nice variety of beers, and enjoys a great reputation. It stands out from many competitors for these reasons.
It's not quite as customizable as some may like, of course, and it won't be the perfect fit for everyone. If you're unsure, I recommend starting with a shipment and seeing what you think. It's certainly worth a try if you love craft beer and want to discover some new flavors. Sign Up Here.