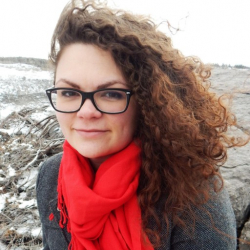 Latest posts by Candace Osmond
(see all)
Been interested in making your very own mead? Then you may already be familiar with mead yeast. If you've just started the process of researching what you need to make your own mead, then you should know that mead yeast is a very important component of your brew and will enhance the taste of your mead significantly.
Mead yeasts will vary from sweet or dry, along with your mead's ABV, so you are going to want to make sure that you are choosing the right kind of mead yeast to help you create the most delicious mead you have ever tasted. We have a rundown of some of the best mead yeast you can buy, along with some helpful specifications and facts to help you along your brewing way.
Top 3 Best Mead Yeasts for Brewing
Best overall: North Mountain Supply Red Star Sampler Pack Wine Yeast
With five different yeast packages to try, the Red Star sampler pack is the way to go when it comes to creating your very own mead – or wine if you wanted to. You can use this type of yeast for all types of alcoholic and non-alcoholic beverages, so you get to try different flavors throughout the process.
Editor's Choice: Craft Series Mead Yeast by Mangrove Jack
Mangrove Jack's craft series mead yeasts are an all-around great choice when it comes to finding a mead-specific yeast. Each one of these packets can make up to five gallons of mead, which is so much at an affordable price.
Best Budget Pick: Strange Brew Lalvin Yeast for Winemaking
At a really affordable price, you get ten packs of Lalvin brand yeast which is ideal for making your own mead or wine at home. With so many packets available with your purchase, you have the freedom to try all different kinds of flavors and blends before finding your absolute favorite.
What Is Mead?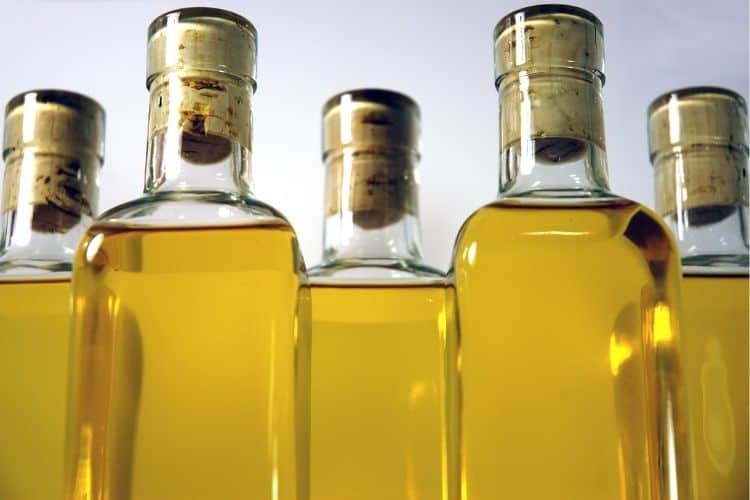 Mead is an alcoholic beverage that uses sugar for fermentation from honey, instead of plain sugar. It is a blend of honey with water and various hops, spices, grains, and fruits to add in different flavors. Mead can be very heavy or light on the alcohol content, just depending on how strong you want your mead to be and how long you ferment it.
It's also very popular at festivities such as Renaissance fairs, as mead is the oldest alcoholic drink that has origins from ancient China, India, Greece, and even Egypt. Mead can be a thicker drink depending on what types of ingredients are used to infuse flavor into it, but more modern variations of mead resemble a hard cider.
What Is Mead Yeast?
To make a delicious mead, you are going to need mead-specific yeast. Mead yeast is a liquid or dry yeast strain that is used for both sweet meads, mild meads, dry meads, and even certain types of wine. The yeast will eat the sugars from the honey and water, creating your delightfully fermented, alcoholic mead drink.
Any good mead yeast needs to be able to tolerate alcohol, even really strong alcohol as certain types of mead can be very strong. A good mead yeast will be able to tolerate high alcohol and won't break down too quickly.
Importance of Using Good Mead Yeast
It's important to choose a good mead yeast so that your mead isn't overly powerful in alcohol or taste. A good mead yeast will break down easily so that it will accentuate the flavor of your mead and will prevent it from going sour or becoming too weak or strong.
Easier to Control
A good mead yeast will create your perfectly balanced mead. You will be able to control just how strong you want your mead to be as you can estimate the yeast to sugars breakdown time, and you won't have any nasty surprises later on if you follow all brewing instructions correctly.
More scientific breakdowns such as autolysis (where the yeast cells break down right after fermentation) and flocculation (when the yeast starts to drop into sediment after fermentation) are important to the overall process of making your mead, so the better the yeast, the easier it is to control these key processes.
Better Flavor
While not all mead yeasts are expensive, the better the yeast is, the more pricey it may be, but that also means that the flavor profile will be so much better. A well-balanced mead needs a great yeast that will break down easily and effectively break down the sugars from the honey and water to give you a smoother flavor.
A good mead yeast will do this easily and it will be a fun process to watch. No yeast out there is going to be overly expensive, but just keep in mind that the better your yeast is, the better the overall flavor of your mead will be.
Better Process
The best mead yeast for homebrewing will help take out the guessing game of when your mead is done fermenting and when you can actually taste it. You will want to make sure that your yeast to water ratios are correct to help with this process.
How to Choose the Best Mead Yeast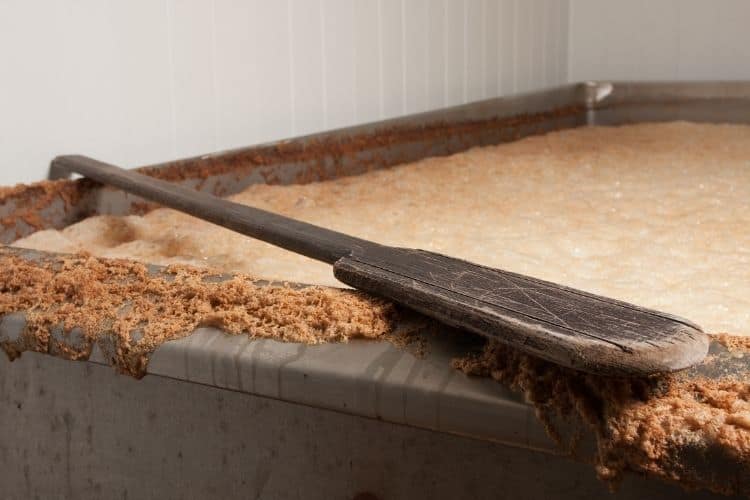 There are so many different kinds of yeast out there, specific to mead making or not. To help you choose your very best mead yeast, here are a few key factors to keep in mind before making a final decision.
The Alcohol Tolerance
Since this is your mead, you get to decide just how much alcohol you want to have in it. There are different types of yeast strains to help you customize the alcohol levels to your mead accurately.
To give you the best possible accurate results of alcohol levels, you will want to measure with a hydrometer, or a device called a refractometer to get the most accurate ABV levels possible.
Since yeast is actually alive, the levels may be a bit off, but each type of yeast strain is different and it is impossible to know exactly how it will react with extreme precision, but these devices will help you.
The Right Fermentation Temp Range
Each yeast strain is different, and each type will want a certain temperature range for ideal fermentation. With the correct temperature range, your yeast will create a delicious flavor profile and you will get the best predictable results possible.
Some lower temperature yeasts are great for enhancing floral and sweeter flavors such as flavors from fruits in a fruit-based mead, while others are great at living in both cool and hot conditions, such as bread yeast.
Nutrient Requirements
It does sound kind of weird, but yeast actually is a living organism and will produce a fermented mead perfectly if it is given what it needs to thrive. Some of these key elements include sugar and nitrogen. A yeast nutrient or a yeast energize may be needed to help your yeast ferment appropriately as sometimes the sugars found in honey water are too diluted.
Using a yeast nutrient or a yeast energizer will help get your yeast as happy as possible and will provide a better-tasting mead all around.
Flavor
Just as there are so many different kinds of strains of yeast, there are also so many different kinds of flavor profiles behind these strains. Some yeasts are neutral and will seep in very little flavor, while other yeasts that require higher temperature in fermentation will provide plenty of flavor due to esters released into the mead.
Some yeast strains are spicy, fruity and others are more bready and bitter. To get your ideal yeast taste in your mead, you will just have to play around for a while to see which type of yeast flavor profiles you like the best.
Yeast Nutrient VS Yeast Energizer
A yeast nutrient is a cocktail of diammonium phosphate along with food-grade urea while a yeast energizer contains magnesium sulfate, a vitamin B complex solution, and some yeast hulls to make your yeast extra happy and producing plenty of fermentation.
Both are extremely beneficial to add into your mead brew so your yeast can be as healthy as possible, and your fermentation process will continue with as few hiccups as possible. These are basically like vitamins for your yeast, and you will notice how much better your mead will taste with happy yeast organisms.
The Best Mead Yeasts for Making Mead or Wine
Now for the best part, we have rounded up a list of the top-selling and best possible mead yeasts you can buy online today to help you make the best mead possible. All of these yeasts have great customer reviews and are backed by great manufactures.
North Mountain Supply Red Star Sampler Pack Wine Yeast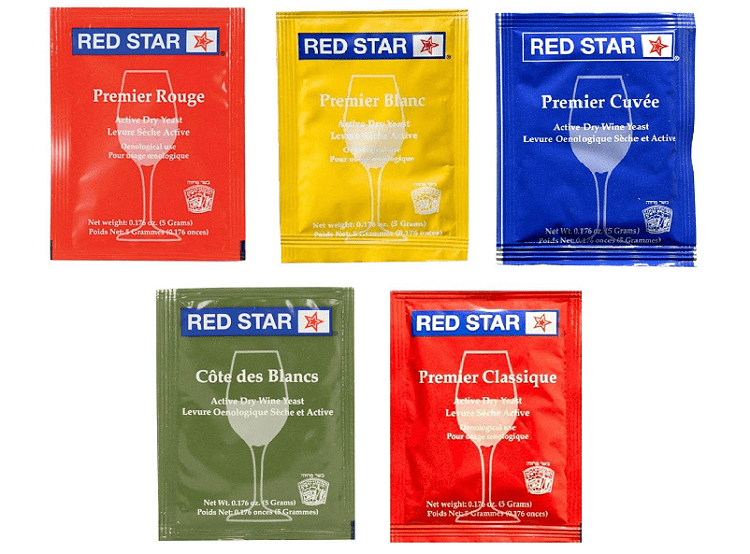 If you can't decide what type of yeast you want to try, why not just try all of them? This nifty five-pack supply of yeast from Red Star gives you different flavor profile yeasts that can easily be used in mead. While these yeasts are packaged for various wine flavors, such as Premier Blanc, Premier Classique, and Premier Rouge, you can add them into your mead for a wonderful flavor profile.
Size: Five Pack of 1.16-ounce packets of yeast

Flavor: Sampler pack

Brand: North Mountain Supply

Warranty: The manufacturer will replace any yeast that does not activate before the expiration date
Red Star boasts to offer the freshest yeast in the market and even provide free replacements in the event that their yeast does not activate for whatever reason. With so many different strains in this pack, you can easily experiment and try out all the flavors until you find your favorite.
Pros
Comes in a five-pack

 

Great for experimenting with flavor

Easy to use

The manufacturer will replace any yeast that does not activate
Cons
Not everyone may want a variety pack
Craft Series Mead Yeast by Mangrove Jack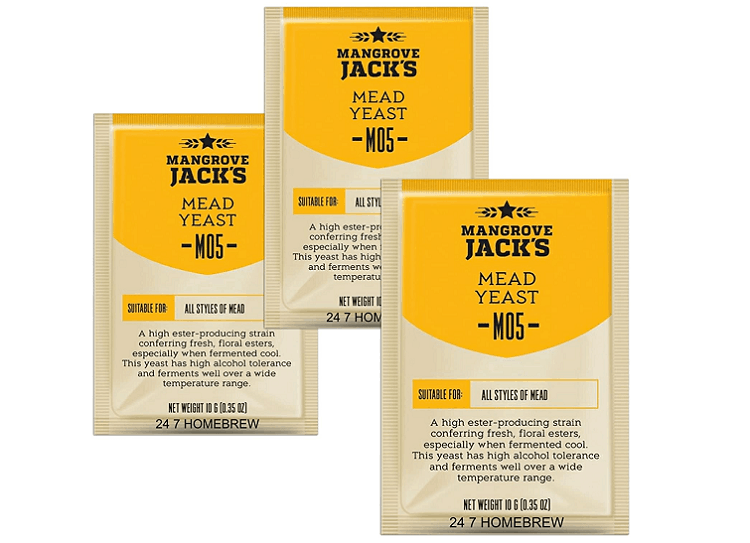 Mangrove Jack is known for creating craft yeasts ideal for craft brewing, and this goes for making mead, too. These three packs of yeast come in the M05 yeast strain at 10 grams per pack. You can treat five gallons of liquid overall with this nifty, easy-to-use three-pack.
Size: three packs of 10-gram bags

Flavor: Mead Yeast

Brand: Mangrove Jack

Warranty: Free returns through Amazon Prime
This strain of yeast is great for not only brewing mead but is also known for helping brew exquisite country wines as this type of yeast is consistent and the manufacturer offers the best possible results with each brew. The temperature range for this yeast is anywhere from 59 to 86 degrees and offers great shelf stability.
Pros
Can treat up to five gallons

Perfect for mead and country wines

Consistent results

Good temperature grade
Cons
Not ideal for higher temperatures
Strange Brew Lalvin Yeast for Winemaking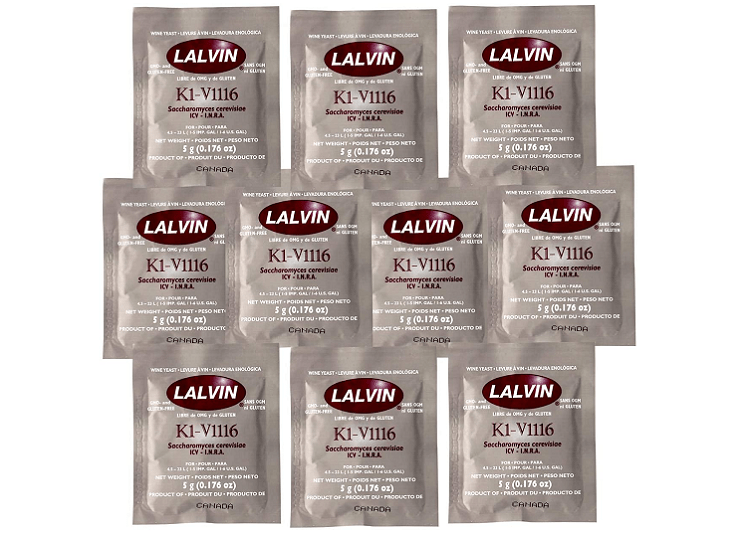 Strange Brew brand has brought an ideal Lalvin yeast ideal for winemaking and even mead making. This great buy features ten packs of active dried wine yeast at five grams per packet. You can easily make your very own mead at home as this yeast goes grape when brewed with fresh fruit and even grapes.
Size: ten packs of 5 grams worth of Lalvin yeast

Flavor: Lalvin yeast

Brand: Strange Brew

Warranty: N/A
Each packet of this Lalvin yeast offers an easy-to-follow instruction guide on the back to rehydrate your yeast and get it ready for brewing.
Pros
Comes in a ten pack

Great for making wine or mead

Pairs well with fruit

Pairs well with grapes
Cons
Five grams may be too little
Mangrove Jack Mead Dry Yeast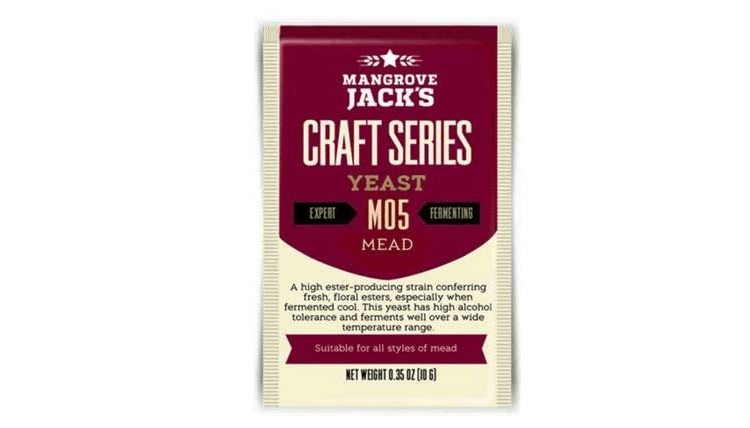 If you are looking for one packet of Mangrove Jack's best-selling M05 strain of yeast, you've come to the right link. This is a dry yeast packet that comes in 0.35 ounces that has a fermentation temperature range of anywhere from 59 to 86 degrees F.
Size: One 0.35-gram packet

Flavor: Mead yeast – fruity and floral

Brand: Mangrove Jack

Warranty: Free returns through Amazon Prime
This yeast has an alcohol tolerance of medium with a high apparent attenuation range and a high flocculation range. This particular strain of yeast has a high ester production with fresh floral scents. This is a great yeast for all types of mead due to the fantastic aromas and flavors it provides.
Pros
Great for mead

Floral and fruity scented

High flocculation rate

Medium alcohol tolerance
Cons
It may be too fruity for some

Not great for high temperatures
White Labs Sweet Mead Liquid Yeast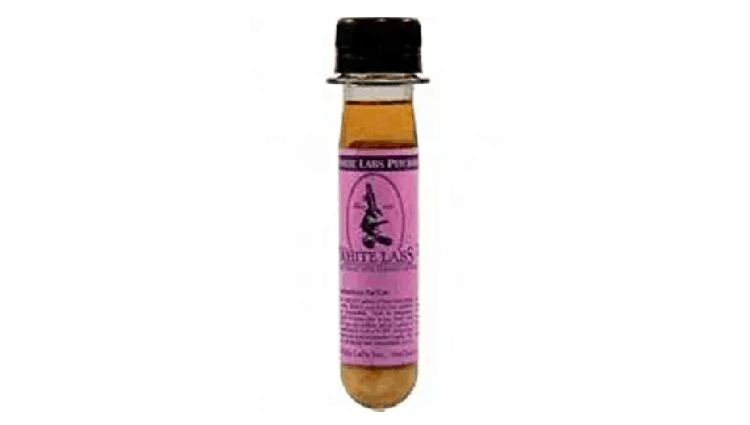 White Labs has developed a liquid yeast that is ideal for making sweet mead and blush wines. This strain of liquid yeast has an attenuation of less than 75 percent with a low flocculation rate and 15 percent alcohol tolerance. This liquid yeast works best at a fermenting temperature of 70 to 75 degrees F.
Size: One vial good for six gallons

Flavor: Sweet

Brand: While Labs

Warranty: Free returns through Amazon Prime
This strain of liquid yeast will leave some residual sweetness due to its fruity flavors. This is the type of yeast that you will find in most variations of meads, ciders, and German wines due to the sweetness.
Pros
Sweet flavors

Liquid yeast

Fruity aromas

Good alcohol tolerances
Cons
Alcohol tolerance may be too low for some

Not great for high fermentation temperatures
Mead Yeast Nutrient Suggestion
North Mountain Supply Food Grade Yeast Nutrient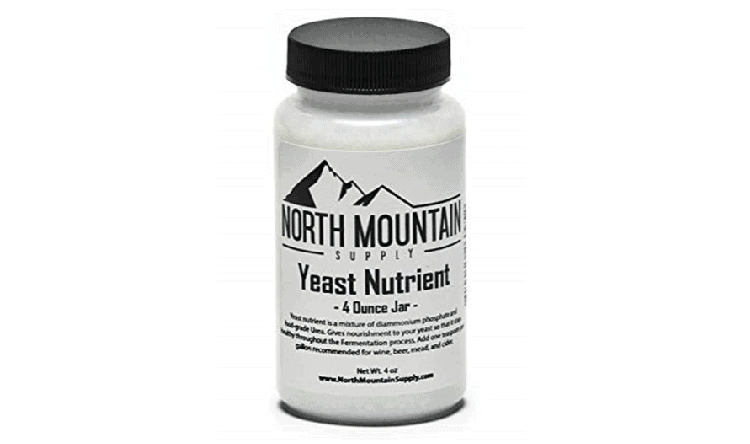 If you are looking for a great mead yeast nutrient, look no further than North Mountain Supply's food-grade yeast nutrient. This yeast nutrient is chock full of diammonium phosphate and food-grade urea that your yeast will crave.
Size: 3.5 ounces

Flavor: Yeast Nutrient – No Flavor

Brand: North Mountain Supply

Warranty: Free returns through Amazon Prime
This will give plenty of nutrients to your yeast so that it stays healthy and will produce constant fermentation. By adding one single teaspoon per gallon of wine, mead, or beer, you will greatly nourish your yeast and produce the best product possible.
Pros
Will nourish yeast

Produces better flavors

Makes the fermentation process easier

Easy to use
Cons
Mead Yeast Energizer Suggestion
Yeast Energizer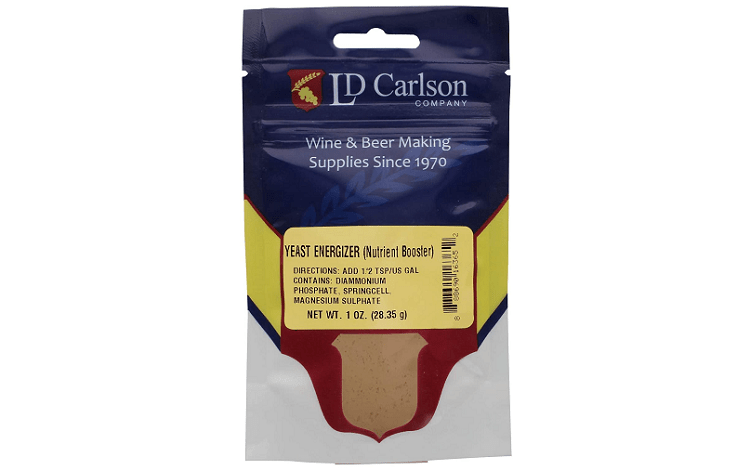 LD Carlson has made a yeast energizer that is ideal for creating a complete fermentation process by adding in plenty of energy to get your yeast working. All you need to do is add in a ½ teaspoon of this energizer to help your yeast along with the fermentation process.
Size: 1 ounce

Flavor: Yeast Energizer- No Flavor

Brand: LD Carlson

Warranty: Free return through Amazon Prime
This energizer contains plenty of diammonium phosphate and magnesium sulfate, along with spring cells to get the yeast working at its best. A little amount goes a long way with this formula.
Pros
Helps create a complete fermentation

Has diammonium phosphate and magnesium sulfate

Added spring cell for extra longevity

Great for mead, beer, and wine
Cons
FAQs
Question: Can You Use Any Yeast to Make Mead?
Answer: Yes. You will just need to see what exactly your type of yeast will need to create a sweet, dry, or neutral mead. Not all yeast will provide floral and sweet flavors, only mead-specific types will offer this.
Question: Is Red Star Yeast Good for Mead?
Answer: Yes. Red Star yeast is one of the best-selling brands when it comes to making homemade mead.
Question: What is the Best Yeast for Melomel?
Answer: Lalvin Yeast is your best bet when it comes to making Melomel.
Final Words
So, there you have it. Some of the best yeast you can buy for making mead and some great factors to consider before committing to one type of mead yeast. Part of the fun in making your own mead is getting to experiment with flavors and aromas, which is why we love to buy variety packs for plenty of mead-making experiments.
If I had to pick one for my own homebrewing and mead making, I'd go with White Labs Sweet Mead Liquid Yeast because it's a lower ABV which I personally prefer.
Did you find this article helpful in your mead-making research? We hope you did! Do you have any experience making mead and working with mead-specific yeast? If so, we'd love to hear from you! And be sure to check out our other awesome guides like the best 5-gallon carboys for brewing your own wine and mead.