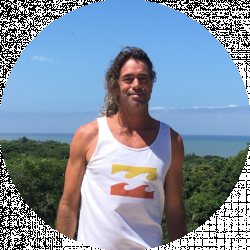 Latest posts by Gavin Eales
(see all)
Milwaukee is possibly the most populous city in Wisconsin, located on the Western shores of Lake Michigan, U.S.A. With an estimated population of more than half a million, the city of Milwaukee is a hub of economic activity and is prospering post-pandemic.
Milwaukee is known for being ethically and culturally diverse and having roots in German immigrants from the 19th Century. The city continues to be heavily influenced by German-American culture, including being well known for its authentic brewing industries. 
Milwaukee has a flourishing beer scene featuring numerous world-class breweries, all producing exceptional quality beer. Coupled alongside authentic brew and tap rooms, Milwaukee is a remarkable place to enjoy a cold beer, whether you are local or just passing through.
This guide will explore the Best Breweries in Milwaukee. It will investigate their history and what they are brewing. Additionally, this guide will feature some of the best local beers and why you should sample them when in Milwaukee.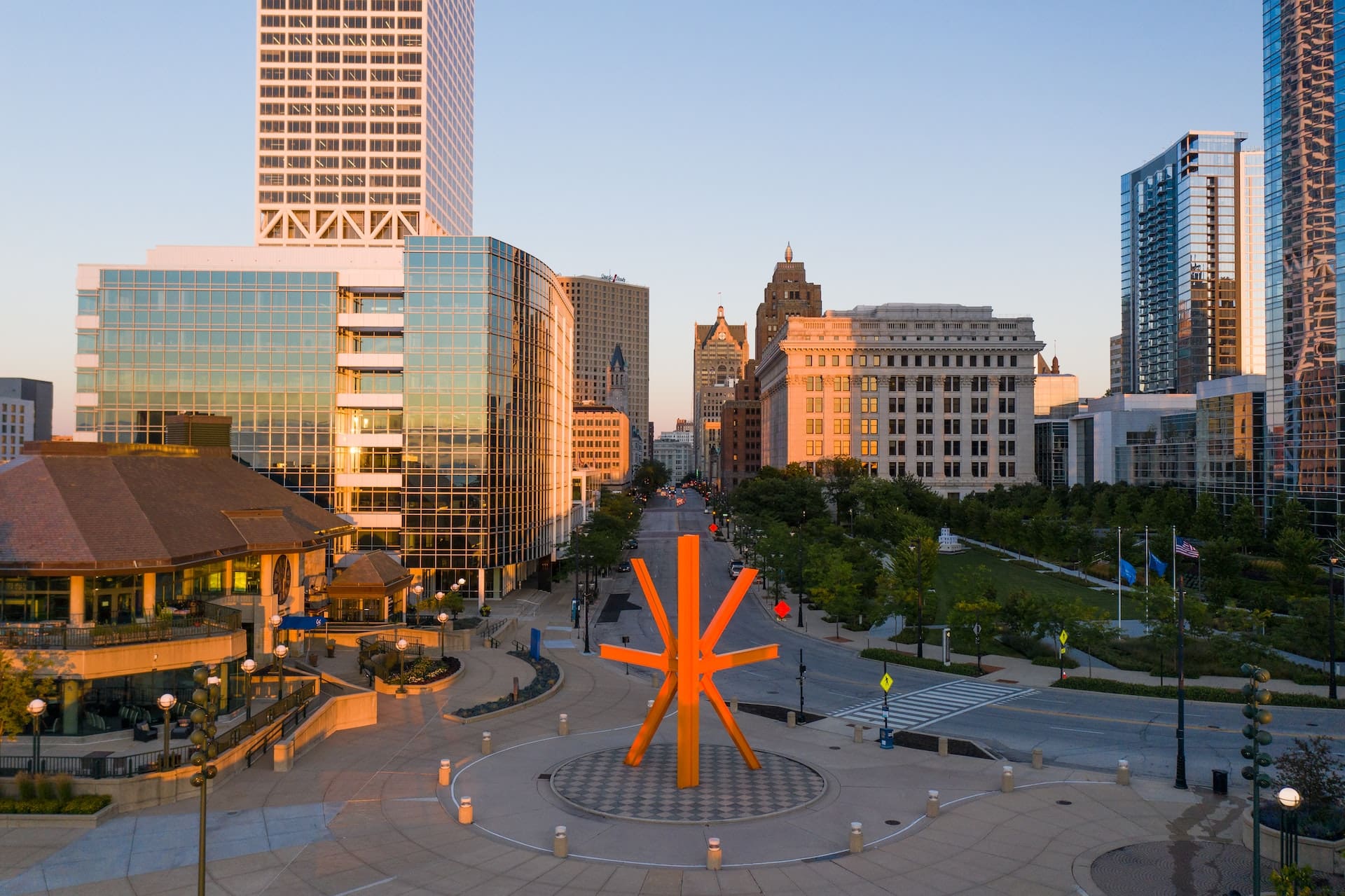 Bottom Line Upfront
Milwaukee is a beer-loving city with heritage and beer traditions dating back to the 19th Century. There are many authentic and quality breweries in Milwaukee, all creating premium beers for thirsty Milwaukeeans. My pick for the Best Brewery in Milwaukee goes to MobCraft Beer.
It is a great place to spend time with friends and family, with a great atmosphere. The taproom is authentic and well-kept, with a good menu and exceptional beers. What I love most about MobCraft Beer is that it is a crowdsourced brewery, meaning that the people decide what types of beers the breweries produce. 
Overview: Top Picks at a Glance
Lakefront Brewery
Milwaukee Brewing Co.
MobCraft Beer
Eagle Park Brewing Company
1840 Brewing Company
The History of Milwaukee Beer
For good reasons, Milwaukee is known as the Brew City, having a brewing heritage of almost two centuries. Milwaukee has several major commercial breweries and many microbreweries. Milwaukee is proudly home to many famous beer brands. 
The first brewery in the City of Milwaukee opened in 1840 by Welsh settlers, who named it Milwaukee Brewery. There were thirty-five breweries established in Milwaukee around 1840 to 1860. The Milwaukee River was a key riverway for early businesses, as was ice, which proved extremely useful when maintaining proper temperatures for lagering. 
The history of the city of Milwaukee is closely associated with the history and heritage of authentic Milwaukee beer. 
By the end of the 19th century, the brewing and beer industry had deep roots, sometime before the city was officially recognized.
Today, Miller Coors, the largest brewery in the city, provides more than 10 million barrels annually as it proves to maintain and honor the legacy that Milwaukee Beer stands for.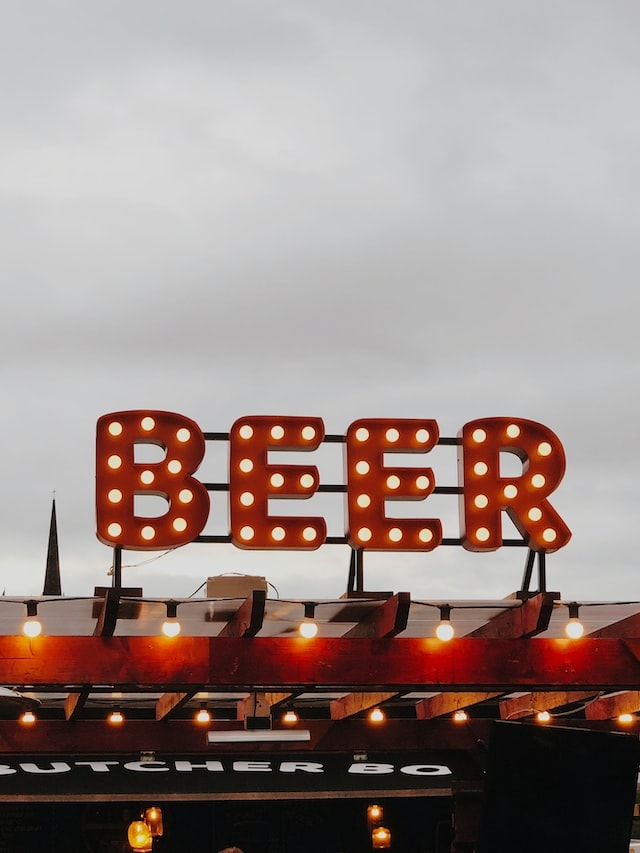 Selection Criteria
Quality: I will not recommend a Milwaukee Brewery that produces and serves sub-standard beer. The beers produced at the breweries in this guide are exceptional, displaying excellent creativity and craft from seasoned master brewers. 
Location: A great venue is vital for a brewery and should offer easy-access, safe parking, security, and quality facilities. Any breweries that do not tick these boxes will not feature in this guide.
Customer Service: Customer-focused service is imperative when planning a night out. And can often be the pivot between a good and a disappointing evening. All breweries featured in this guide offer quality customer service with a professional and friendly attitude.
Cleanliness and Hygiene: Cleanliness and hygiene are vital when visiting a brewery, and a dedicated sanitary program is imperative. Unfortunately, humans can sometimes get a bit sloppy when having a few beers. An effective Sanitary program will ensure that one customer's sloppiness does not negatively affect other patrons.
Best Breweries in Milwaukee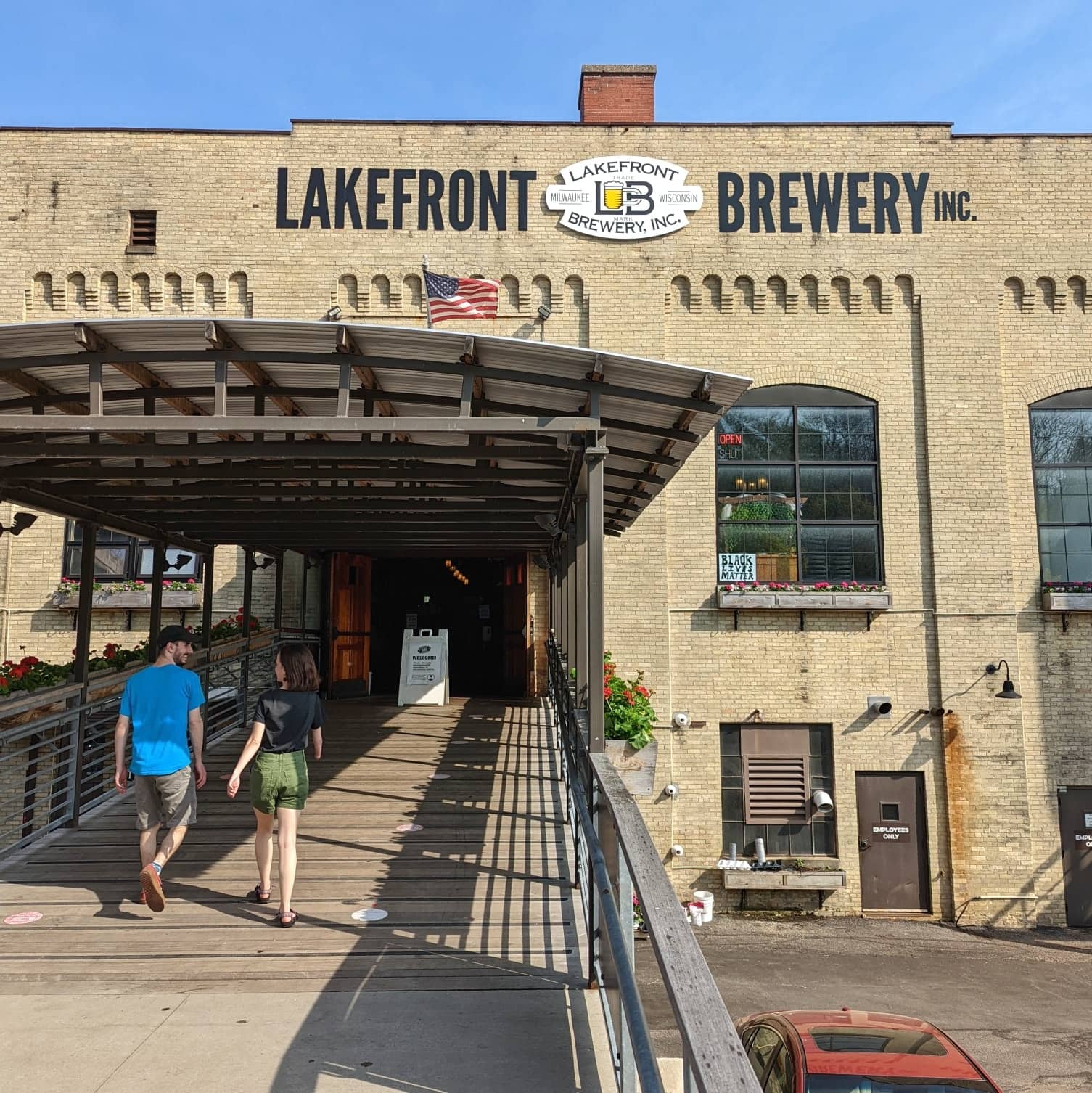 Initially, starting from a sibling rivalry, Lakefront owners competed in home brewing contests, eventually setting aside their differences and starting the Lakefront Brewery that many Milwaukee locals adore. The Lakefront Brewery proved to be successful, creating many U.S. brewing-industry firsts. 
One industry first was the first beer in the United States made from only home-grown ingredients that included barley, wheat, hops, and indigenous Wisconsin yeast strain, which would come to be known as Wisconsinite Summer Weiss.
Other firsts include the oldest certified organic beer in the country. And the first certified gluten-free beer. As if this was not impressive enough, Lakefront proved to be one of the most frequented brewery tours in the United States, with over 80,000 people pouring in to experience this outstanding brewery. 
Lakefront Brewery is also one of the first breweries to offer beer before, during, and after the tours. Instead of traditionally the end, ensuring customers are getting their financial worth, what is not to love? 
What Makes Them Different?
Lakefront was the second brewery in the country to make a Pumpkin Beer and possibly the first to bottle a fruit beer since Prohibition. In 1996 Lakefront became the first certified organic brewery in the country and made the first certified organic beer, the Organic ESB (Extra Special Bitter). 
Traditionally crafted, the Extra Special Bitter features 100% organic malt and 100% organic hops. Russ Klisch believes in doing the right thing for the environment. In 2006, the brothers helped create a new beer category when the Lakefront Brewery became the first in the nation to receive federal approval to brew a gluten-free beer. 
Pros and Cons of Lakefront Brewery
Pros
Gorgeous Brewery on the Milwaukee River

On-Site Beer Hall

Assortment of quality Beers and Beer-Styles

Tasty Bavarian-Style Food

Excellent Facilities

Fun and Affordable Brewery Tours with Souvenirs

Excellent Customer Service

Enjoyable Friday Fish Fry with Live Entertainment
Cons
Brewery Tours fill up quickly, so it is best to Pre-Book Online
Beers to Sample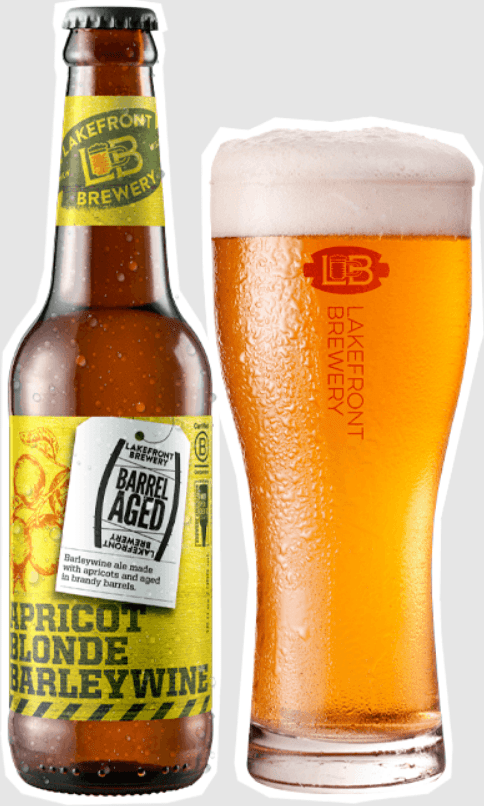 Apricot Blonde Barleywine is a superb example of the vision and brewing creativity. Traditional Barleywine features Mt Hood Hops and two malt variations infused with juicy apricots, resulting in a full-flavored and authentic Apricot Blonde Barleywine. 
The Apricot BarleyWine is then allowed to slowly mature in seasoned brandy barrels for eight months and subsequently infused with delightful notes of marzipan, fresh oak, and juicy stone fruits. The end product is world-class while offering a refreshing and thirst-quenching finish. Apricot Blonde Barleywine delivers a ridiculous ABV of 15.2%.
I enjoy an Apricot Blonde Barleywine after dinner along with my dessert. The vibrant flavors and brandy influence pair well with cakes and tarts. The 15.2% ABV is dangerous, so only one for me.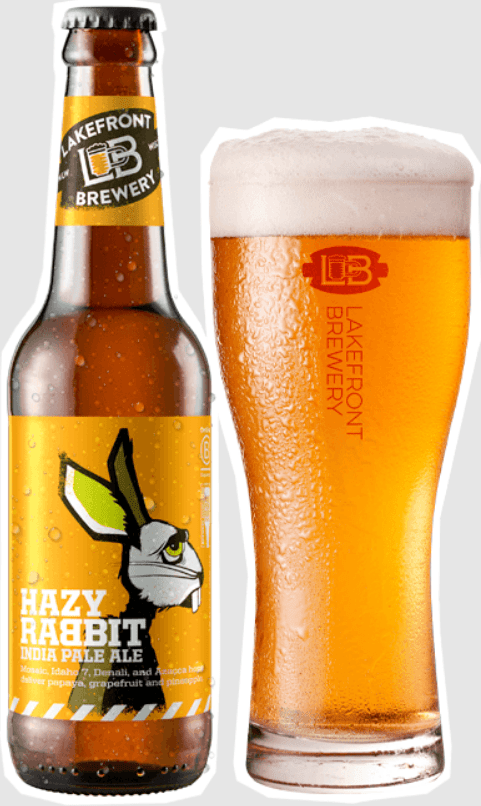 Hazy Rabbit IPA is a delicious full-flavored India Pale Ale with a lovely smooth and creamy mouthfeel. Upfront, you encounter bold notes of citrus and fresh tropical fruits, compliments of the large amounts of Mosaic and El Dorado Hops inserted as late additions. 
Hazy Rabbit IPA features flaked oaks as the primary supplement, enabling the smooth, creamy, and delectable mouthfeel. The flaked oats also contribute to a silky smooth and thirst-quenching finish. Hazy Rabbit IPA offers an ABV of 6.2%. 
This IPA is another winner from LakeFront Brewing. It is an excellent full-flavored IPA that pairs well with Asian, Mediterranean, and spicy food.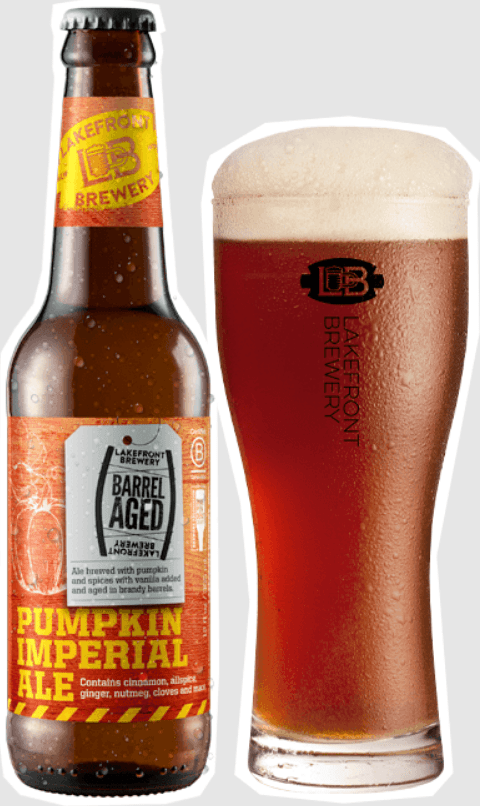 Brandy-Barrel Aged Pumpkin Imperial India Pale Ale is a tongue twister, but I assure you that your tongue will fall in this love with this creation. I believe this should be the Lakefront Brewery's signature beer and adore the unusual yet satisfying tastes and aromas. It looks enticing, exhibiting an exotic golden-copper hue and a chunky head.
Your first sip leads to unusual tastes of spicy pumpkin pie and creamy caramel malt. Once you get around the unorthodox flavors, you encounter soft notes of oak and vanilla followed by an earthy and malty finish. Brandy-Barrel Aged Pumpkin Imperial IPA offers an ABV of 10.7%.
The Pumpkin Imperial IPA is my favorite beer from Lakefront Brewery. Another example of a fine after-dinner beverage that pairs well with sweet home-cooked delights. The ABV is a little high for my liking, so one or two (at most) and I am ready to head home.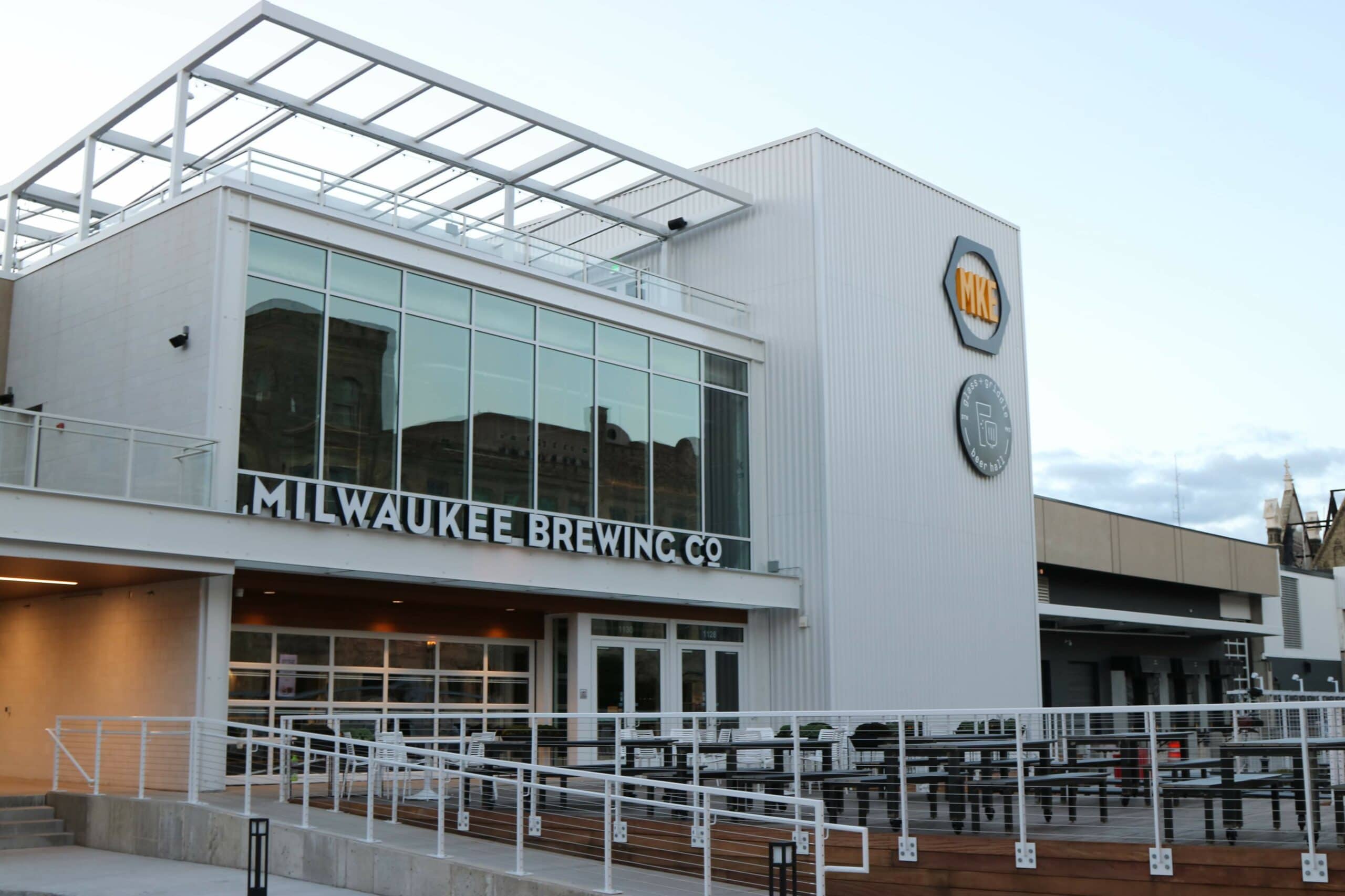 Ideally situated in a creative and innovative environment, Milwaukee Brewing Company started with a love for crafting and creating quality brews, utilizing local ingredients and suppliers. 
What originally started to be the Milwaukee Ale House, a local brewing pub, became a very functional and robust brewery. This evolution transpired when owner Jim McCabe applied his engineering experience and home brewing expertise to form what Milwaukee Brewing Co. is known for today. 
Interestingly enough, the first beer was produced in October 1997 when Milwaukee was still known as a Lager town, making Milwaukee Brewing Co. a historical gem that needs embracing when you visit the city. 
What Makes Them Different?
Milwaukee Brewing Company features the best local ingredients and suppliers in a sustainable, creative, and innovative environment. MKE takes advantage of technical opportunities to reduce the resources required to produce beer as brewing can be fundamentally resourced intensive, using large quantities of water, huge heating and cooling needs, and packaging materials. 
Milwaukee Brewing Co. conforms to a movement known as the Craft Can, installing the first micro-canning system in Wisconsin, believing that it was a much better way to package. It is the most recycled package in the world and is far lighter, meaning less energy goes to shipping and far less energy when producing the bottle. If there is lower oxygen and no light intrusion, then the quality of the beer improves. 
Milwaukee Brewing Co. also provides fan base camps, bikes, boats, and cans that are much better for outdoor activities. Ultimately a greener approach to brewing could bring in more customers sharing the same viewpoints. 
Pros and Cons of Milwaukee Brewing Co.
Pros
Award-Winning Craft Brewery

World-Class Establishment and Facilities

Great Location

Comprehensive Range of Quality Beer

Large Selection of Fine Food

Innovative Designs and Brewing Techniques

Environmentally Conscience

Informative Tours
Cons
At Peak Trading Times, there can be a Short Waiting Period for Beer and Food
Beers to Sample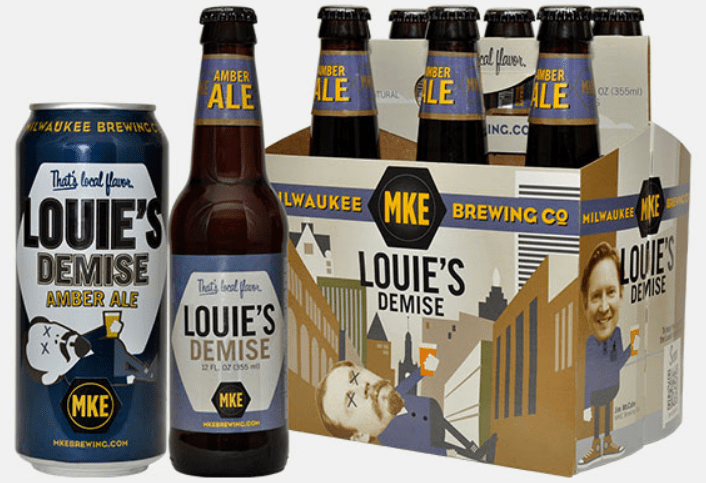 Louie's Demise is a Milwaukee Brewing Company original, an authentic medium-bodied Amber Ale that has stood the test of time. As popular today as in the early 1990s, WBC Louie's Demise captures the essence of traditional Milwaukee beer, a beer you must sample if ever afforded the opportunity.
Louie's Demise is the signature series of the Milwaukee Brewery. The Louie series includes quality beers such as Weekend @ Louie's, Louie's Resurrection, and Louie's Cherry Bounce. Louie's Demise is my favorite of the series and imparts rich malt tastes and aromas, followed by sweet caramel and natural honey. 
The malty goodness is well-balanced by fresh hop notes and a mild trace of hop bitterness. Louie's Demise offers an ABV of 5.5%.
Louie's Demise Amber Ale goes down well on hot summer days on the beach or lazing around the pool. 
Louie's Demise is an epic summer beverage that pairs well with weekend snacks like ribs, buffalo wings, and pizza.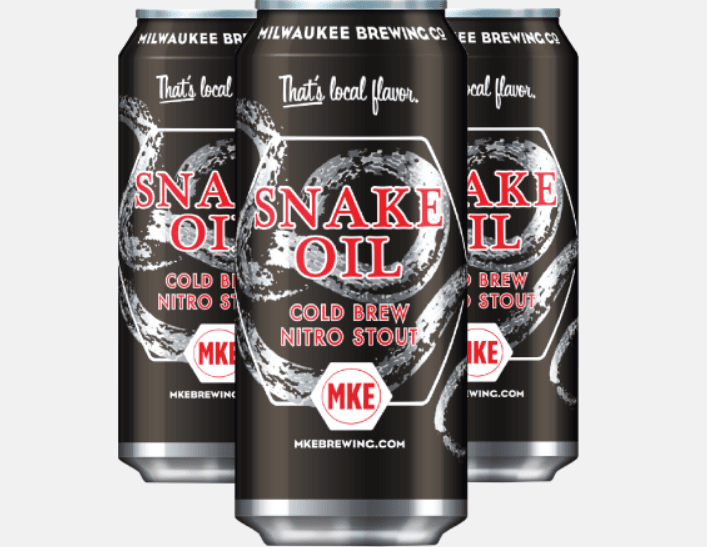 Snake Oil by Milwaukee Brewing Company is a new-age Nitro Stout. Snake Oil Nitro Stout features the addition of premium cold-pressed coffee sourced from a local coffee plantation. Additionally, Snake Oil is gently infused with nitrogen, resulting in a delectable velvety texture and smooth mouthfeel.
Snake Oil Nitro Stout features six different types of premium malts, including Carapils, Chocolate, and Dark Chocolate Malts. Snake Oil Nitro Stout delivers rich malty tastes and aromas, proceeded by a fruity and dark chocolate finish. Snake Oil Nitro Stout offers an ABV of 8.0%. 
I enjoy a Snake Oil Nitro Stout as an after-dinner beer. The bold malty, fruity, and coffee flavors allow this style to pair well with various tarts and desserts.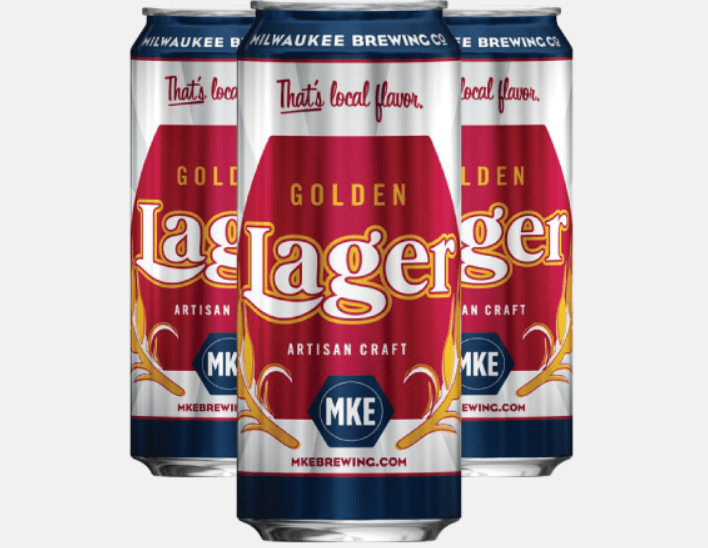 I am a fan of all Lager-style beer, and MKE Golden Lager is up there with the best. MKE Golden Artisan Craft Lager is smooth, crisp, and refreshing, leaving you wanting more. MKE Golden Lager features the finest carapils, caramel, and Pilsner malts on the market, resulting in a Lager that is as refreshing as it gets.
MKE Golden Lager delivers authentic Lager qualities, with rich characters and a hint of citrus and spice from the Saaz Hops. The finish on a Golden Lager is spectacular, featuring a light trace of hop bitterness. MKE Golden Lager offers an ABV of 4.4%.
I enjoy a couple of MKE Golden Lagers while watching sports with my mates. It is easy to drink, refreshing, and thirst-quenching and pairs well with bar snacks and pub food. The moderate ABV allows me to slightly over-indulge and not hate myself too much in the morning.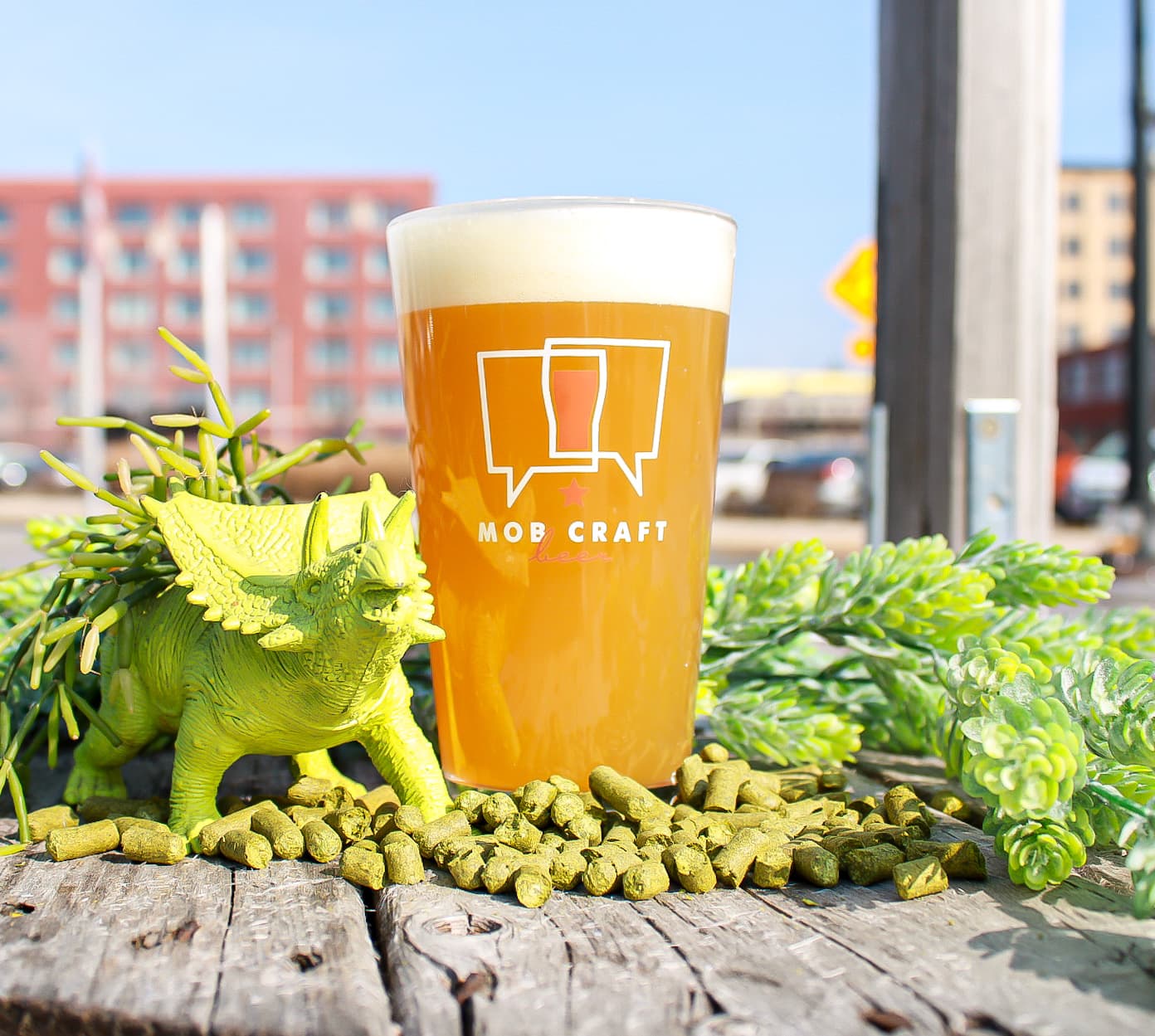 Mobcraft takes craft beer to the next level by allowing customers to choose the style of beer the MobCraft Brewery should make next. This involvement gives the experience an edgy twist that could be intriguing for a younger and more creative crowd of people. 
In 2011, the founders of MobCraft dreamed of allowing their customers to choose what they wanted to be brewed, vote on the best, and the beer that has the most pre-orders wins and is brewed, packed, and available at Mobcraft. It is a concept to include the people, and it would be interesting to try out these unique beers that no other brewery could have. 
What Makes Them Different?
Mobcraft originally became successful when the owner pitched the idea on Shark tank, asking for a $400 000 investment in exchange for 16% of the business, which values the company at $2.5 Million. The company is unique in that new beers are suggested online by the customers and then put up for a vote. 
This approach caused his business to become a success and also improved the satisfaction of the customers. He felt that his company was unique in the craft beer world because new and creative recipes were suggested by customers online.
Pros and Cons of MobCraft Brewing
Pros
Outstanding Craft Brewery 

Gorgeous Taproom and Facilities that can Accommodate Large Events

World-Class Beer

Great Food

Family-Friendly with Loads of Entertainment

MobCraft Host Several Events, Including Weird Fest and Sour Fest

Excellent Brewery Tours

Friendly and Knowledgeable Staff

Marriage Between Craft Beer and Crowdsourcing
Cons
Beers to Sample
Bobbin' for Caramel Apple Pop Sour Ale
Bobbin' For Caramel is a crowdsourced winning beer inspired by the classic Caramel Apple Pop Sour Sucker. 
Bobbin' For Caramel is the brainchild of Tyler Sallee and brought to life by MobCraft Brewing. 
Bobbin' For Caramel is an unconventional Ale, but the end product is enjoyable and refreshing. Upfront, you encounter creamy caramel goodness followed by the unmistakable sour apple pop we adore. The profile is simple, but the flavors are explosive, featuring a smooth and refreshing finish. 
Bobbin' For Caramel is an excellent daytime beer and will keep your taste buds entertained while quenching your thirst. I do not think that Bobbin' For Caramel Ale pairs well with any particular type of food but goes well with light pastry and savory snacks.
Pompous Lemon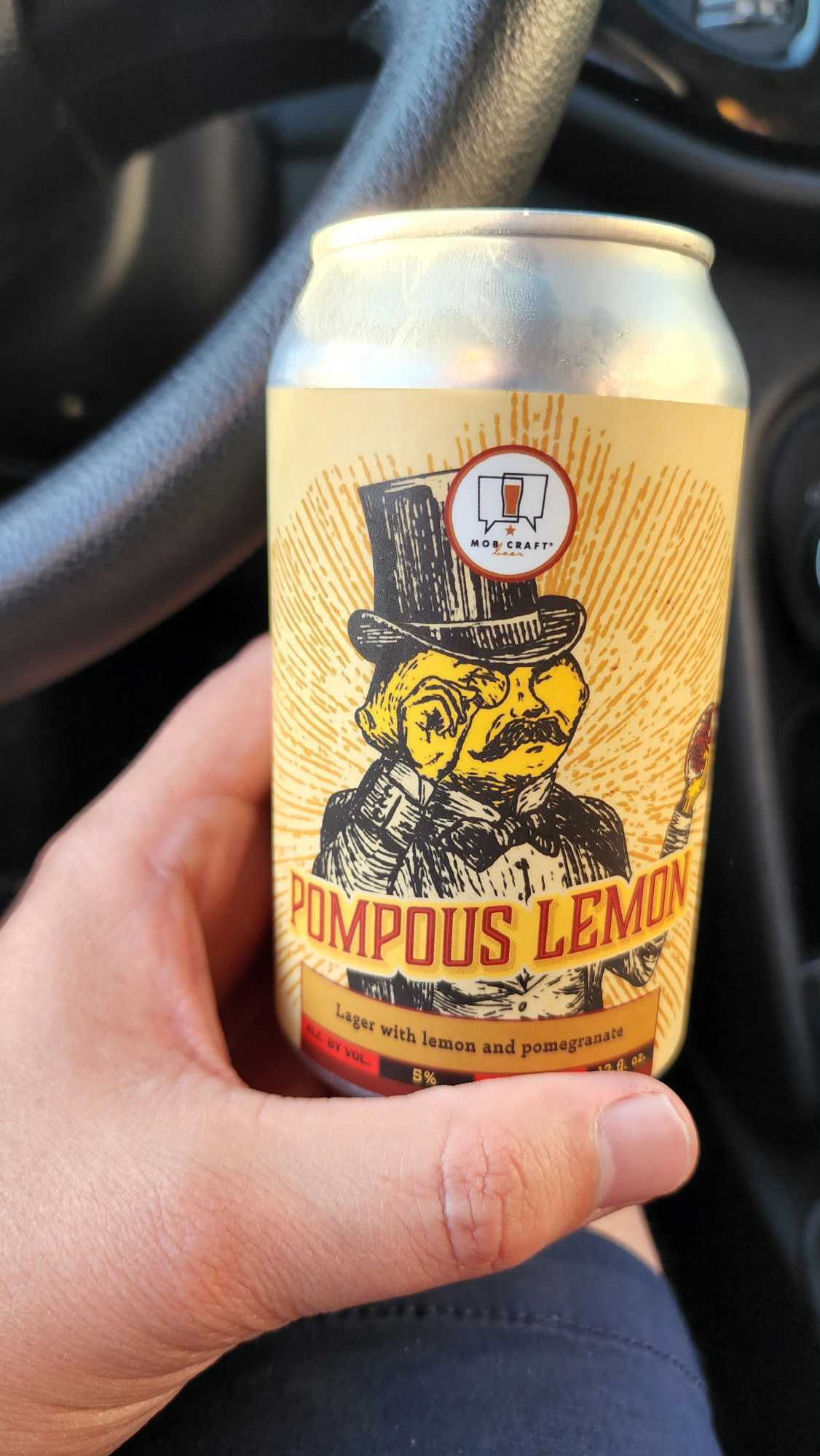 Pompous Lemon Lager is a delightful and refreshing Lemonade Lager that joyfully demonstrates the creativity of the brewery. Pompous Lemon Lager is another crowdsourced winning recipe, compliments of Maddie.
Pompous Lemon Lager is expertly brewed with fresh lemons and pomegranate and lagered at cold temperatures for crispness and smoothness. The fruity flavors are well-balanced by malty notes with a crisp, dry, and refreshing finish. Pompous Lemon by MobCraft offers an ABV of 5.0%.
Pompous Lemon is perfect for hot sunny days in the sun. 
The lemon and pomegranate combination is fresh and thirst-quenching. Pompous Lemon Lager pairs well with pizza, pasta, and white meats.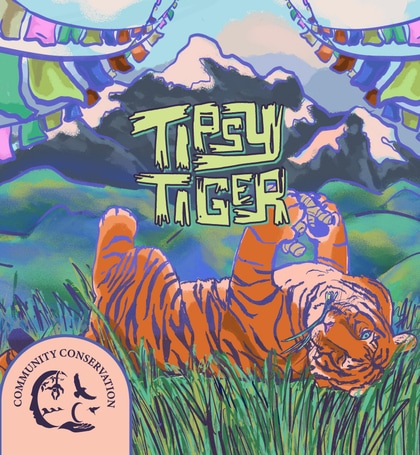 Tipsy Tiger is a unique and well-executed Himalayan-inspired Rice Lager conjured up by the brilliant mind of Kara DeLanty. Not only is Tipsy Tiger an exceptional beer, but a percentage of all proceeds go towards preserving the natural habitat of Pangolins, Elephants, and Tigers in Nepal. So please make a point of supporting this cause by enjoying a quality beer.
Tipsy Tiger Rice Lager imparts unique earthy notes of turmeric, ginger, and lemongrass. 
The unusual combination comes together wonderfully with a crisp, dry, and flavorful finish. Tipsy Tiger Rice Lager offers an ABV of 4.5%.
Tipsy Tiger Rice Lager is a must-try beer. It is easy to drink, pairs well with most foods, and can be enjoyed during the day or at night.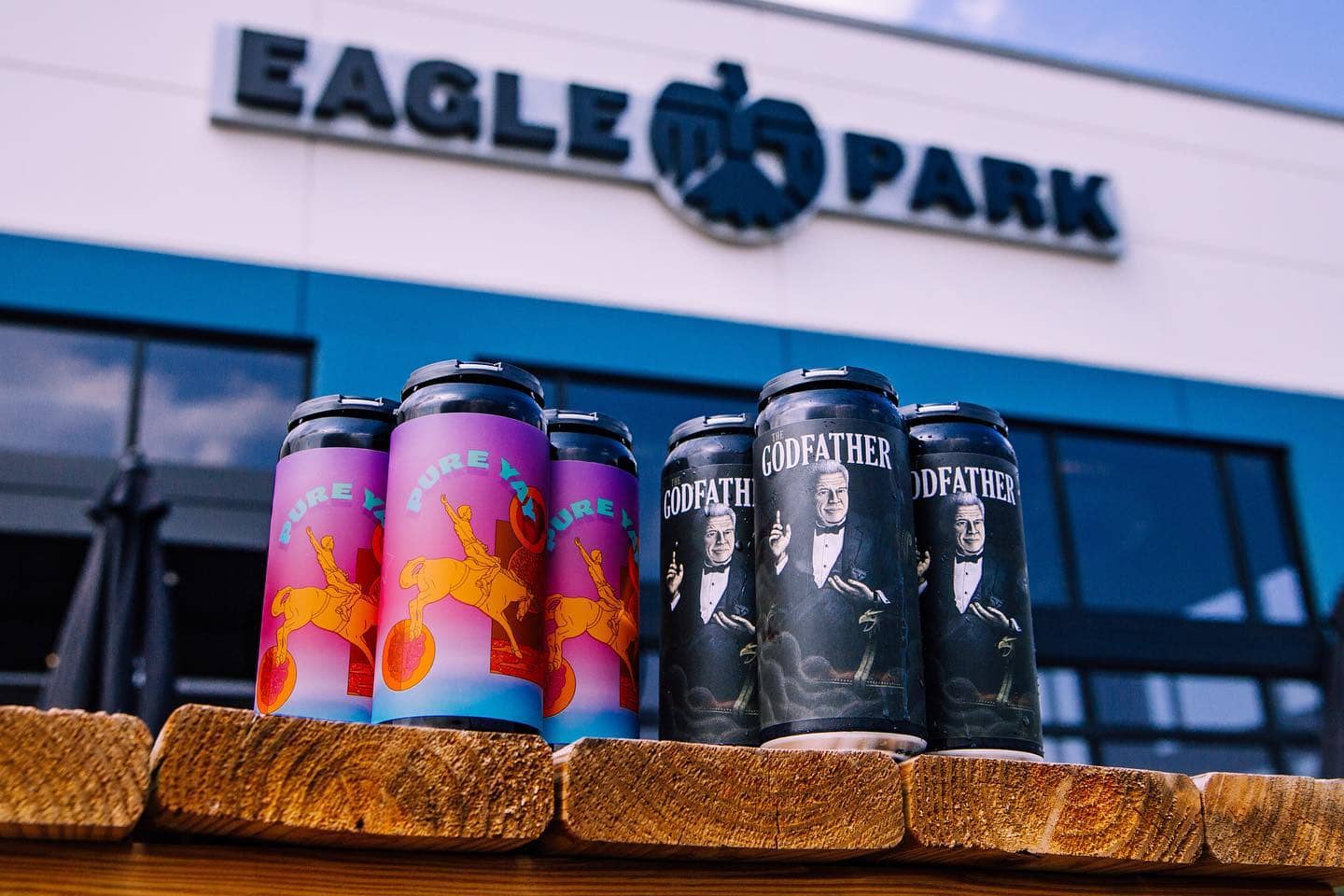 A Milwaukee area brewery, now a distillery, has grown at an inspiring rate and in a short amount of time. Eagle Park has gotten tremendous support from Milwaukee residents and surrounding areas. The Eagle Park Brewing Company, founded by brothers Max & Jack Borgardt, have a passion for music and beer, leading them to go on this incredible journey together.  
What Makes Them Different
Eagle Park is named after the streets the brothers grew up on, where they initially began to brew, and it was not long after that they opened up their first brewery. Their first brewery consisted of a one-barrel system in Lincoln warehouse in Milwaukee. Two years later, they moved their location to Hamilton Street, where they brew with a twelve-barrel system. 
Then three years later, setting up an additional location in Muskego brewing with a twenty-barrel system and a two hundred and forty-gallon hybrid for their new distillery. 
Pros and Cons of Eagle Park Brewing Company
Pros
Authentic Milwaukee Brewery Producing Premium Beers

Comprehensive Range of Beers

Excellent Location and Facilities

Peaceful and Tranquil Environment

Ideal for Family Picnics

Excellent Customer Service

Great Food

Well-Priced
Cons
If you are searching for a Party Atmosphere, this may not be the brewery for you
Beers to Sample
Double Raspberry Slush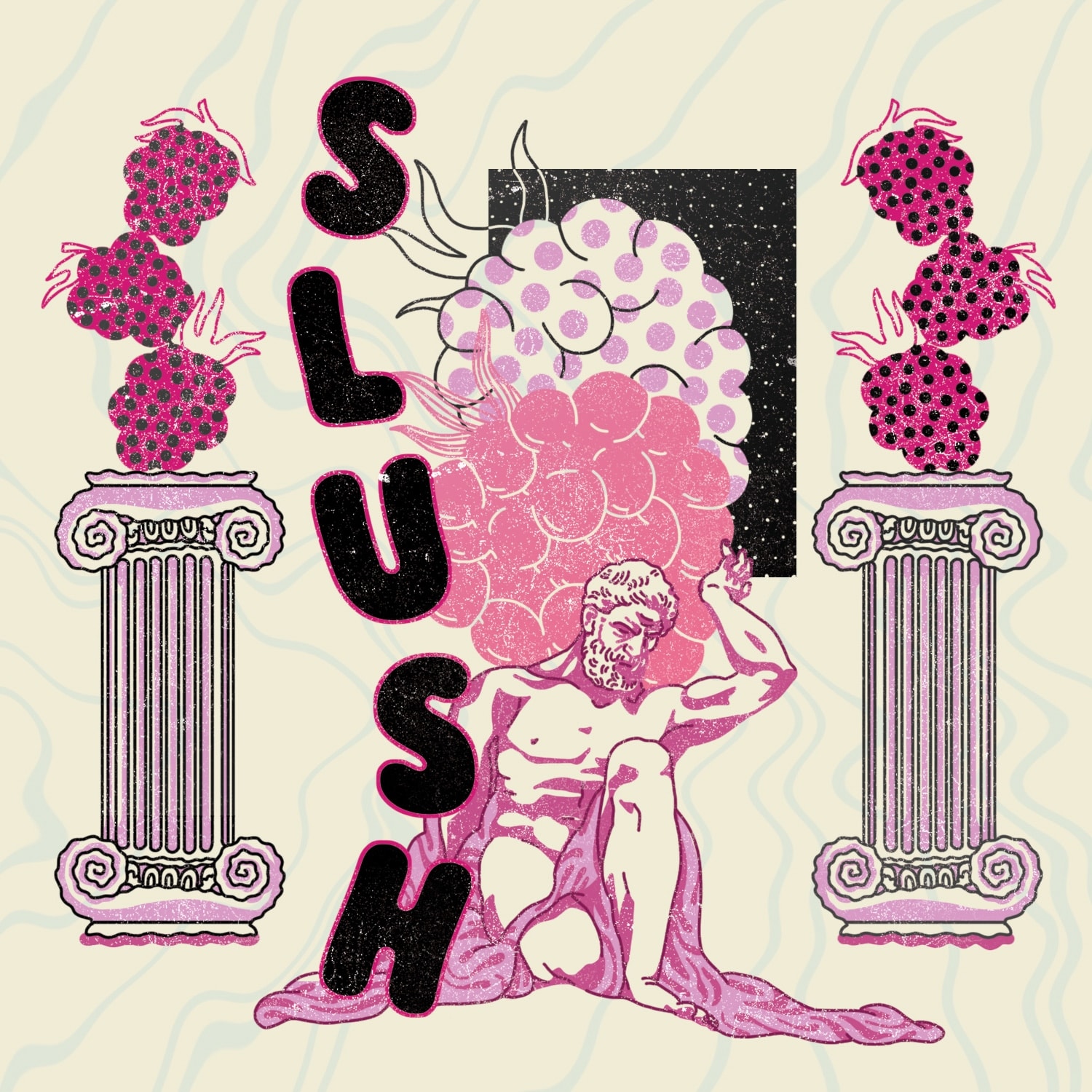 Double Raspberry Slush is an Imperial Fruited Sour Ale inspired by summer and fresh juicy raspberries. It is a gorgeous-looking beer with bright color and fruity aromas and tastes.
Double Raspberry Slush is full-flavored and full-bodied, imparting bold raspberry and fresh fruit flavors. The fruitiness is in no way overwhelming and well-balanced by notes of malty goodness, followed by a long and lingering finish. Eagle Park Double Raspberry Slush offers an ABV of 8.0%
The Double Raspberry Slush Imperial Fruited Sour Ale is a perfect holiday beer and can be enjoyed during the day or at night. The fruity flavor is intense and does not particularly pair well with any type of food.
Gene-O
Gene-O by Eagle Park Brewing is a refreshing and well-balanced American Amber Ale. It features a simple profile, yet it is flavorful and refreshing. 
Gene-O American Amber Ale displays a gentle fruity aroma with gorgeous finishing notes of creamy caramel, warm biscuit, and spicy rye. An overall fantastic beer that leaves you satisfying and refreshed. Gene-O Amber Ale by Eagle Park Brewing offers an ABV of 5.6%
I enjoy drinking a couple of ice-cold Gene-O American Amber Ales when watching sports with my mates. The simple profile pairs well with most foods, particularly sticky wings, and juicy ribs.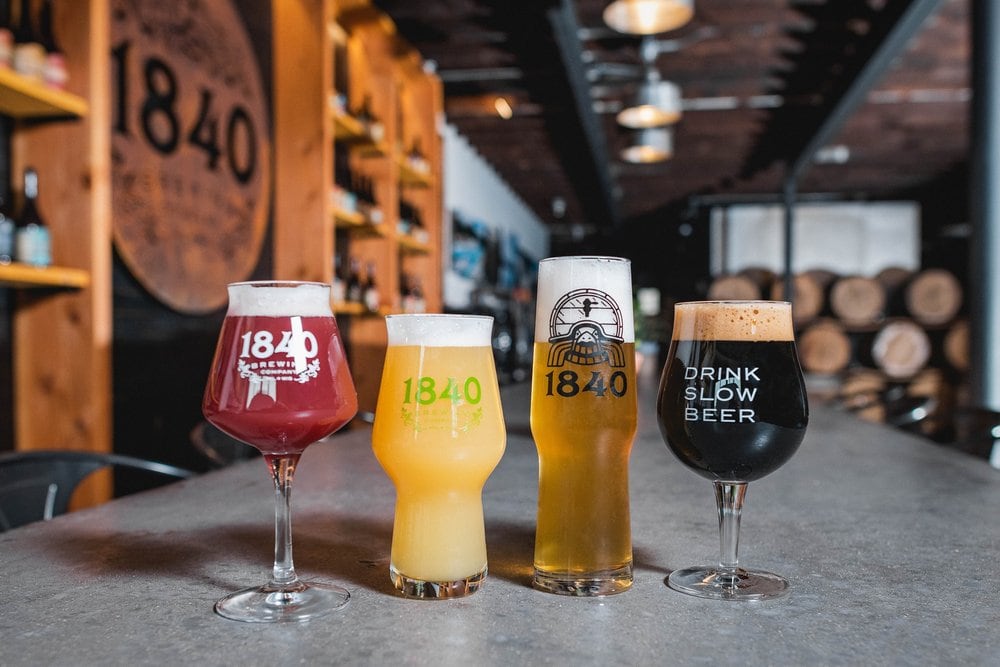 Brief Overview
Bringing the feel of an urban farmhouse, 1840 Brewing Company interweaves vintage and modern tastes according to styles and flavors. Beers at 1840 ferment within oak barrels for months or even years, guaranteed to leave a rather spectacular and memorable taste. The Brewery is known for its high-quality IPAs, lagers, stouts, and iconic blends. 
1840 has a rather strict motto that they follow, namely Drink a slow beer, alluding to the fact that the making of beer is not a fast and painless process. When drinking, one should drink it slowly, embracing the care and planning that went into the craft of that beer. 
What Makes Them Different?
1840 Brewing Company can be found in the historic neighborhood of Bay View, giving an urban farmhouse feel. 1840 Brewing Company has ales, lagers, sours, and stouts, brewed with barrel aging and blending, causing them to be of the best quality. 
1840 was the first year a commercial brewery started in the City of Milwaukee. Hence why the brewery adopted this name for their brewery, connecting to the rich beer history of the city as well as emphasizing the rustic styles of local brewing techniques.
Pros and Cons of 1840 Brewery
Pros
Outstanding Urban Farmhouse-Style Brewery

World-Class Beers

Gorgeous Interior Decor

Good Food

Contactless Pick-up and Go Option

Quiet and Laid Back Environment
Cons
Parking Can Be an Issue at Peak Times 
Beers to Try
Black Is Beautiful.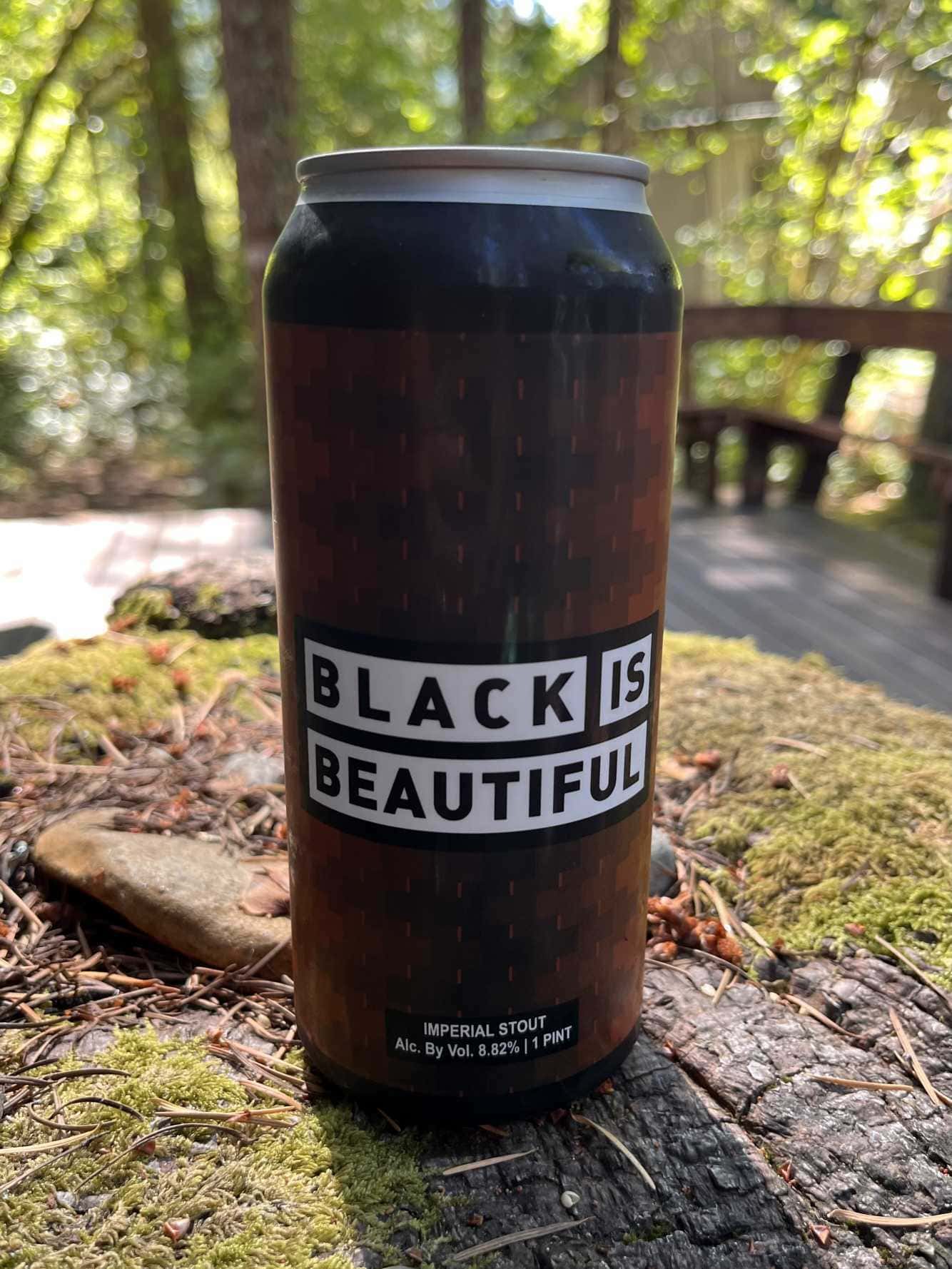 Black Is Beautiful is a robust American Imperial Stout and possibly one of the finest beers produced by 1840 Brewing. I know that is a bold statement, but this American Imperial Stout is out of this world. 
Black is Beautiful displays a simple Stout profile, with intense malt tastes of rich caramel and creamy toffee, paired with undertones of cocoa and cinnamon-roasted notes. The finish is silky smooth and full-flavored. Black Is Beautiful by 1840 Brewing Company offers an ABV of 10%.
I love this beer. It is delicious and pairs well with hearty meals and roasted dishes. I prefer to drink a Black is Beautiful Imperial Stout in the evening when the temperatures are cool. 
Bruin
Bruin is a sensational authentic Brown Farmhouse Ale, patiently matured in seasoned bourbon barrels for extra taste and smoothness. The delicate bourbon notes compliment the traditional Ale recipe.
Bruin Brown Farmhouse is, without question, high quality and traditional Ale. Bruin Displays a medium-body, authentic fruit and caramel malt character, with a slight trace of hop bitterness. It is perfectly balanced with a memorable finish that is long and rewarding. 1840 Bruin Brown Farmhouse Ale offers an ABV of between 3.6% and 4.4%.
Bruin Farmhouse Ale is an outstanding beer I enjoy drinking around the fire on chilly winter evenings. It pairs well with most food, particularly steak and Mediterranean-style chicken.
Frequently Asked Questions (FAQs)
Question: What is the most popular beer in Milwaukee?
Answer: Milwaukee features numerous popular beers, but the most popular beer is Miller Coors. The brewery produces more than 10 million barrels annually.
Question: What is the most famous beer in Milwaukee?
Answer: The most famous beer in Milwaukee is Schlitz Beer. Schlitz acquired the nickname The Beer that Made Milwaukee Famous. For the role played in the industry after the Great Chicago Fire. 
Question: Who are the largest breweries in Milwaukee?
Answer: There are numerous large-scale commercial breweries in Milwaukee. Amalgamated, they are producing hundreds of millions of barrels each year. The four biggest breweries in Milwaukee are Miller Brewery, Joseph Schlitz Brewing Company, Pabst Brewing Company, and Valentin Blatz Brewing Company.
Conclusion: Best Breweries in Milwaukee
Whether you are a native to the region or just happen to be passing through, Milwaukee is a great place to enjoy exceptional craft beer. The beer scene in Milwaukee is prospering, with excellent craft breweries and a vibrant nightlife with world-class local bars and taprooms.
My Top Pick for the Best Brewery in Milwaukee is MobCraft Brewing. The brewery is remarkable and features an authentic tap room, serving world-class craft beer and tasty food with good vibes. The brewery offers good service and a laid-back atmosphere. It is family oriented with numerous activities to keep the kids busy. Animal lovers will be thrilled to know that the brewery is also dog friendly.
MobCraft Brewing is unlike any other brewery and invites locals to decide on which beer styles and ingredients to use in the upcoming brew. Once the beer is ready, the locals pop in to purchase and enjoy their unique creation. It is an excellent concept and makes MobCraft Brewing a worthy winner of Best Brewery in Milwaukee.